The final section of the RolloverScript controls the title logo, the Logo movie clip that floats briefly across the screen (see figure 08:27). The script itself combines several of the techniques used so far. Here's the section of RolloverScript devoted to the logo contained in the object /logo:
Figure 08:27.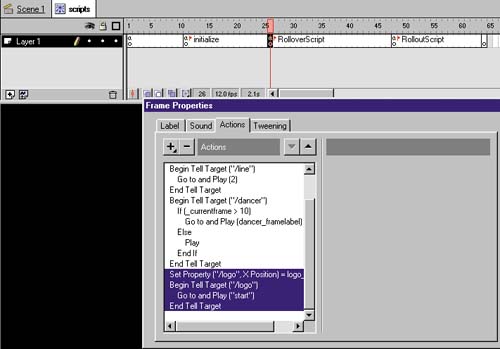 Set Property ("/logo", X Position) = logo_x 

 

 Begin Tell Target ("/manimove") 

 

 Go to and Play ("start") 

 

 End Tell Target 

 
As you can see, the first line sets the X Position of the object to a variable. Again, the button calling the RolloverScript will supply the value for this variable. The Tell Target section simply plays the specified movie.