Red Carpet can quickly provide you a list of all the software available on your subscribed channels. You can also search for software by category (section) and keywords.
Before You Begin
60 About Updating Applications Using Red Carpet

Open Red Carpet
From the NLD desktop, select the System menu and then select Software Update.

Enter Root Password
Enter the root password in the Run as Root dialog box and then click OK. The Red Carpet window opens.

Select Search and Software Section
To begin the search process, click the Search tab in the Red Carpet window. To select a particular software section (category) such as Productivity, Games, or Multimedia, select the All Sections drop-down list. To view only uninstalled software, select the All Packages drop-down list and select Uninstalled Packages.

Enter Keywords
To search for software by keyword, enter keywords in the text box provided.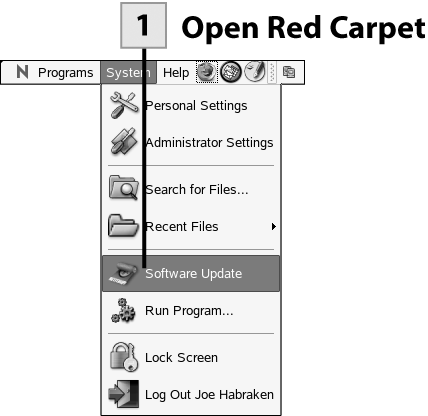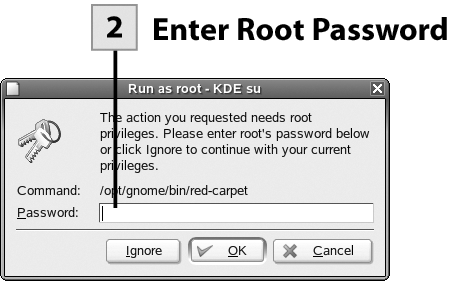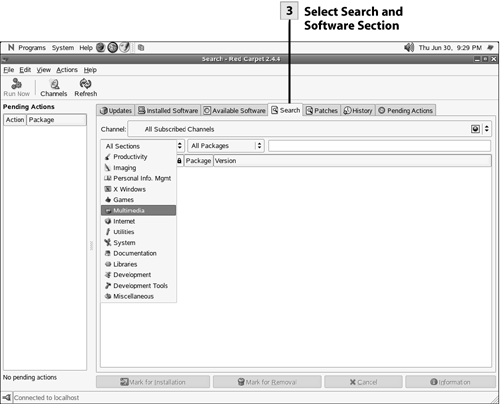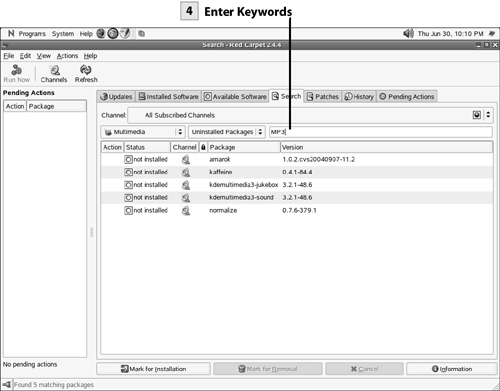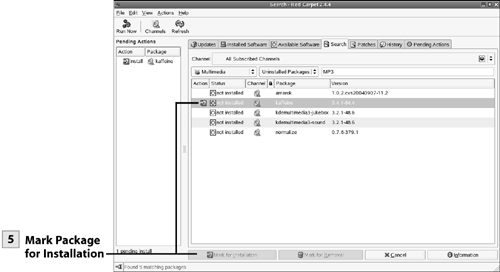 Mark Package for Installation
The results of your search appear in the Red Carpet window. If you want to mark a package for installation, select a package in the Search Results list. Then select the Mark for Installation button. The package is added to the Pending Actions list.

At this point you can redefine your search parameters and do a new search. Add any packages you want to install to the Pending Actions list.
Tip
To read about a particular package, select the package in the list and then select the Information button.