Before You Begin
60 About Updating Applications Using Red Carpet
63 Find Applications Using Red Carpet

Select Package to Install
In the Pending Actions list select the packages or packages you want to install.
Tip
Select multiple packages in the Pending Actions list by selecting the first one and then holding down the Ctrl key as you select subsequent packages. If you want to remove packages from the list, right-click on a package and select Cancel from the shortcut menu.

Run Installation
After selecting the package or packages, select the Run Now button. The package will be queued for installation.

Complete Installation
Select the Continue button. The Updating System dialog box opens, showing you the installation process. When the installation is complete, click OK. You can also close the Red Carpet window at this point.

Run Application
You can now run the application in the Run Application dialog box (select System, Run Program). Enter the program name in the Run Application dialog and then select Run. The program opens on the NLD desktop.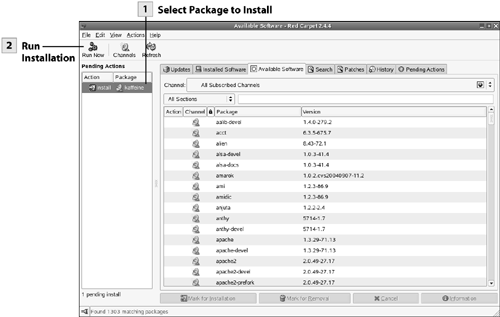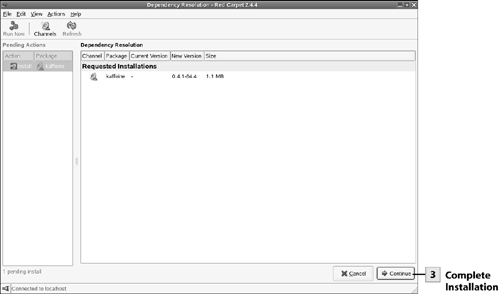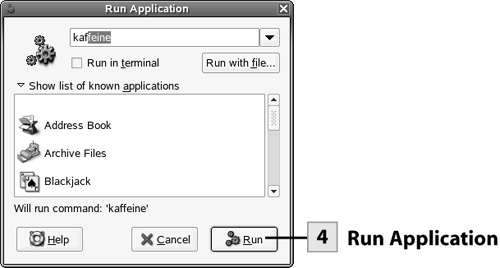 Note
The process is the same to add RPMs that you download from other sites using your web browser. Double-click on a downloaded RPM in a Nautilus window and then install the package as outlined here.