Contacts can be added as needed to the Evolution address book. You can enter all the information for a particular contact when you first create the entry in the address book. Or you can add information for the contact over time as you accumulate it.
Before You Begin
154 About the Evolution Address Book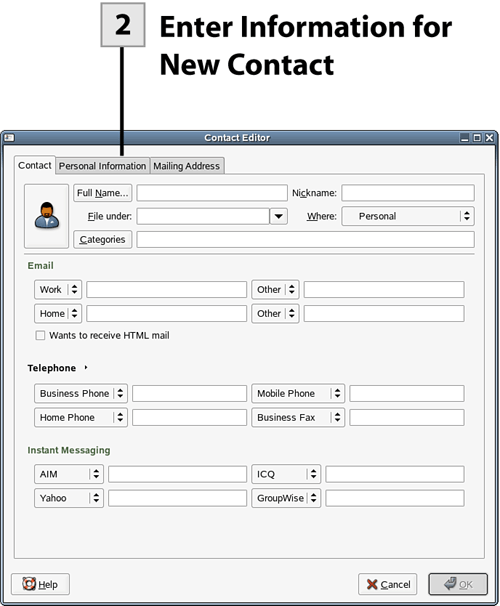 Open Contact Editor
With the Address Book selected in the Evolution window (select the Contacts shortcut), select the New button on the Evolution toolbar. The Contact Editor opens.
Tip
You can also quickly open the Contact Editor to create a new contact by double-clicking on any of the white space in the Address Book (not on an existing card).

Enter Information for New Contact
Enter the contact's information on each of the tabs (Contact, Personal Information, Mailing Address) provided in the Contact Editor window. After you have completed entering the information, click OK. The contact is added to the Address Book.