You can quickly edit any of your existing contacts. This allows you to update contact information as needed.
Before You Begin
155 Create a New Contact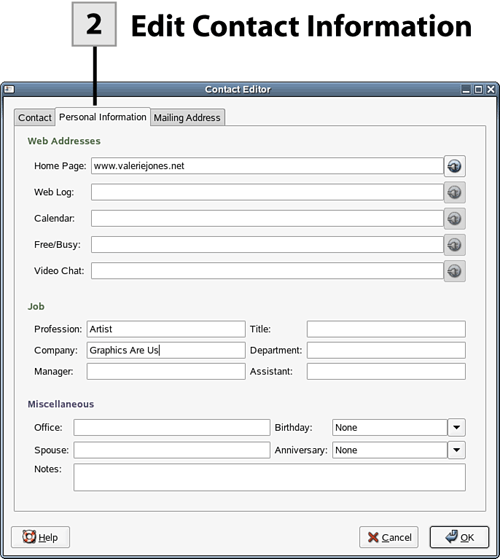 Open Existing Contact Address Card
With the Address Book selected in the Evolution window (select the Contacts shortcut), double-click on the contact's address card that you want to edit. The Contact Editor opens with the contact's current information.

Edit Contact Information
Edit the contact's information as needed on the tabs provided by the Contact Editor. After you have completed editing the information, click OK.