SAFE is Cisco's Secure Blueprint for Enterprise Networks, the stated aim of which is to provide information on the best practice for designing and implementing secure networks. Recently, the issue of security in networking has been receiving a huge amount of attention. As part of this attention, Cisco has been at the forefront of developing this process, which is based upon the products of Cisco and its partners.
The SAFE methodology involves creating a layered approach to security, such that a failure at one layer does not compromise the whole network. Instead, it operates like a military 'defense in depth.'
| | | |
| --- | --- | --- |
| | Note | Defense in depth is a concept that explains how it is expected that an enemy will be able to penetrate your defensive perimeter, but that it will take time and effort. Multiple lines of defense slow down an attacker and give you more time to discover and stop them. Additionally, each line of defense can have its own procedures, in the hope that the attacker may not be skilled in all countermeasures. |
One of the main features of this new set of principles is that it defines a slightly different modular concept from the original core, distribution, and access layers. That is not to say that these original layers are no longer used in design; rather, the SAFE approach is to use an alternative. In practice, designers see both methods as useful and may appropriate features from each. The basis for the new modular design concept is shown in Figure 1.12.


Figure 1.12: Enterprise Composite Module
This high-level diagram shows only three blocks. Each block represents a different functional area, providing a modular understanding of the security issues. From our perspective, we need to focus in a little more on the detail, and this is expanded in the main SAFE block diagram, shown in Figure 1.13.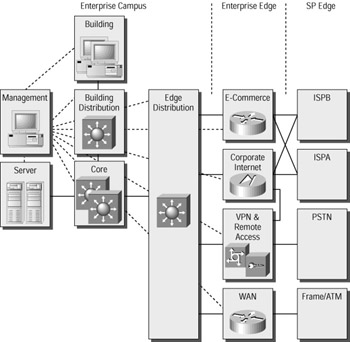 Figure 1.13: Enterprise SAFE block diagram
Figure 1.13 shows a much clearer breakout of the actual modules inside SAFE that need to be managed and secured. Each module has its own threats and protection issues. It is not expected that every network would be built using all modules, but rather that this provides a framework for understanding the security issues involved and isolating them.
From the perspective of the Cisco CCNP training program, we need to focus in again, this time looking in a little more detail at the Campus Module, as shown in Figure 1.14.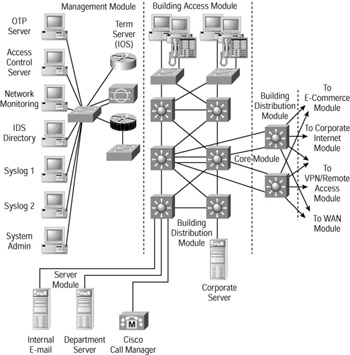 Figure 1.14: Enterprise Campus Module detailed diagram
Note that the Campus Module contains a number of smaller modules, each of which is associated with a specific function.
Management Module Designed to facilitate all management within the campus network as defined by the SAFE architecture. The Management Module must be separated from the managed devices and areas by a firewall, by separate VLANs, and by separate IP addresses and subnet allocation.
Building Module SAFE defines the Building Module as the part of the network that contains end-user workstations and devices plus the layer 2 access points. Included in this are the Building Distribution Module and Building Access Module.
Building Distribution Module This module provides standard distribution-layer services to the building switches, including routing, access control, and, more recently, QoS (quality of service) support.
Building Access Module The Building Access Module defines the devices at the access layer, including Layer 2 switches, user workstations and, more recently, IP telephones.
Core Module This module follows the principles of the core part of the standard Cisco three- layer module, focusing on transporting large amounts of traffic both reliably and quickly.
Server Module The main goal of the Server Module is to provide access to the application services by end users and devices.