Painter gives you a variety of options when it comes to cloning an image. You can create a brand-new image or you can work within an existing document. Regardless of the method you choose, you must first select an image or part of an image to be cloned. The image that you select is called the clone source .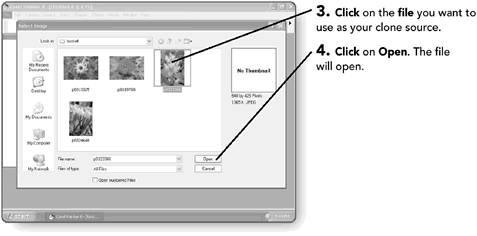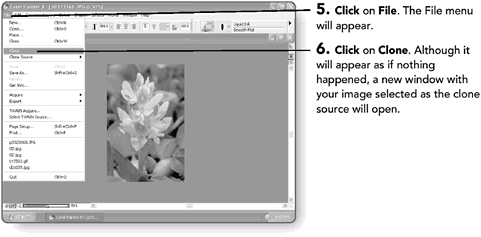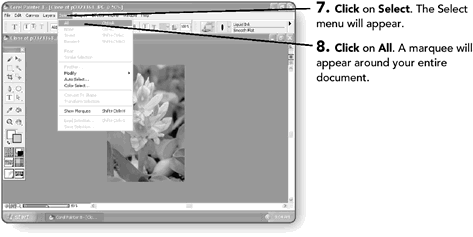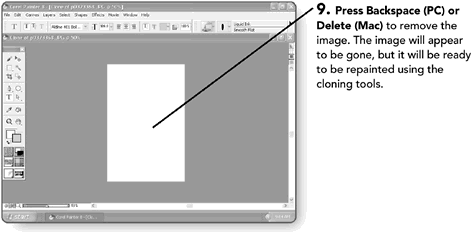 Cloning with the Cloner Brushes
Painter provides you with a specific set of brushes designed for cloning images. Although you are not restricted to using only these brushes for cloning, they are the simplest of the cloning tools to use.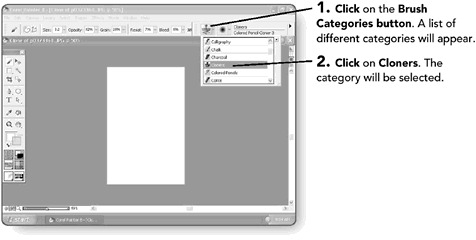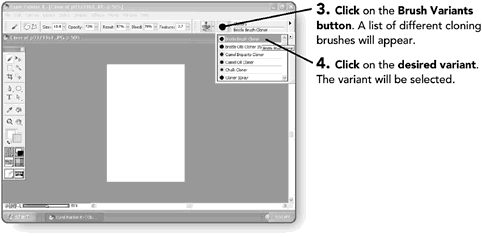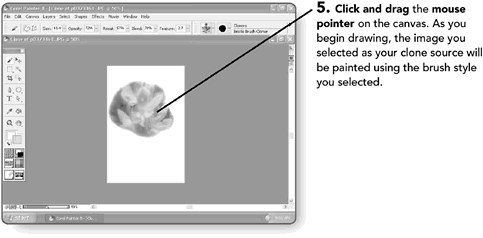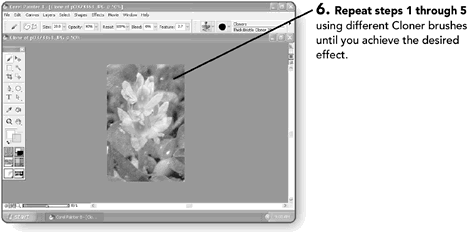 Cloning with Other Brushes
You are not limited to using only the Cloner brushes when a cloning an image. You can use almost any brush to paint on a cloned image.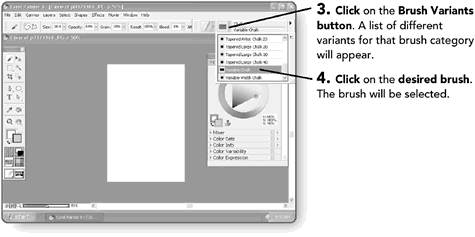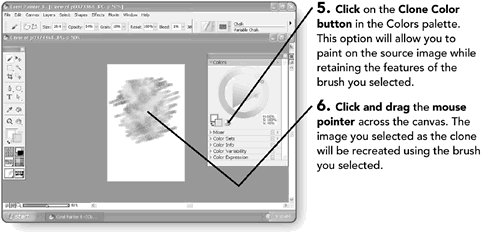 Using Tracing Paper
If you want to clone specific parts of an image, it becomes a guessing game of where to paint. Rather than using trial and error to find exactly where you want to clone, you can use Tracing Paper. Tracing Paper allows you to see a faint image of the clone source so you know exactly where to paint.