When I was a kid, my mother would dress me up as a French painter for Halloween. The costume consisted of a painted -on mustache , a trench coat (don't ask me why), and a palette for mixing colors. Painter includes its own version of a mixing palette. The Mixer palette is an amazing tool that mimics a real-life mixing palette. You can create your own custom colors by mixing different colors. When you use the Mixer palette in conjunction with the Colors palette, only your imagination can limit the colors you can produce.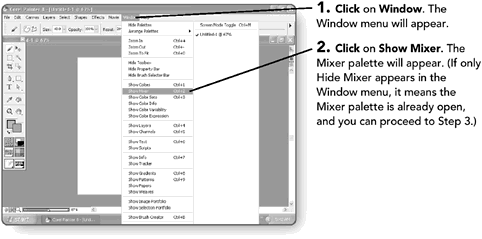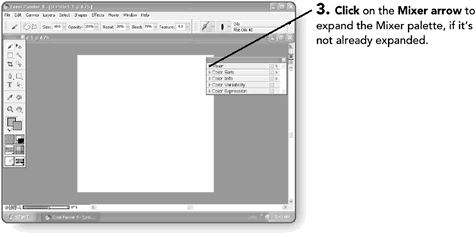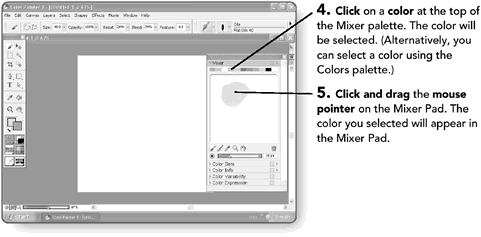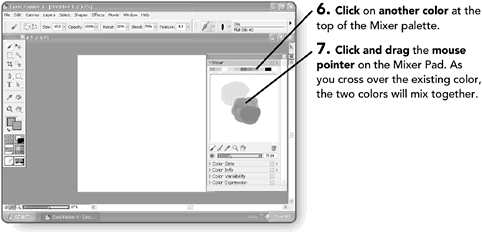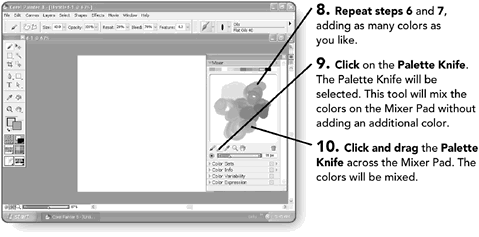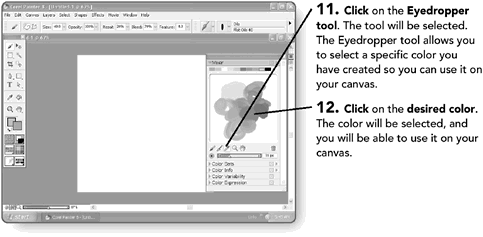 Saving Colors
After you've created your customized colors using the Mixer palette, you can save them for future use.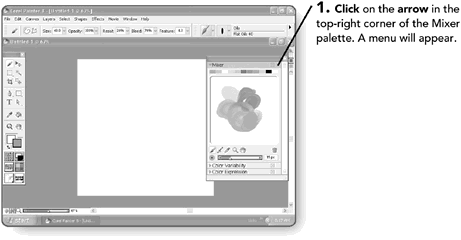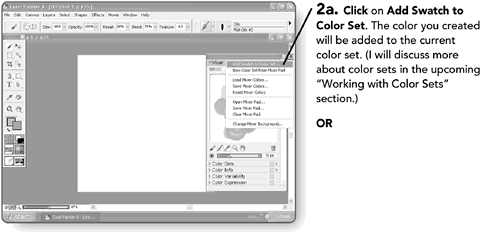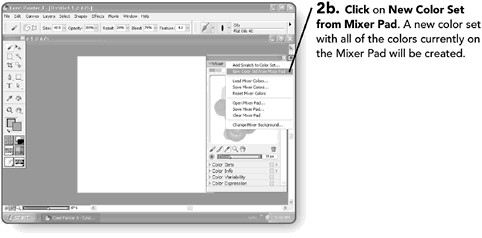 Setting Mixer Pad Options
The Mixer Pad allows you to do more than just mix different colors. You can navigate through the Mixer, change the Mixer background, and even save Mixer Pads you have created.