The Colors palette is the primary source for selecting colors in Painter. It provides two different ways to select the hue, saturation, and value for colors. The Colors palette is open by default, but if for some reason it has been hidden, you will have to reopen it.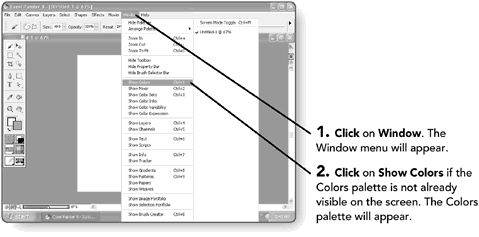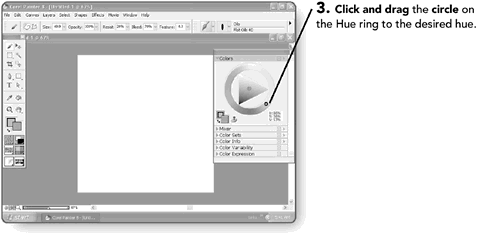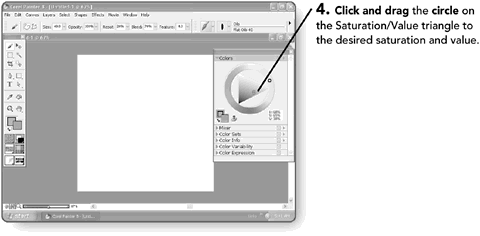 Changing Views
By default, the Colors palette displays the hues around a color wheel. If you prefer to select your hue from a color bar, you can switch to the Small Colors palette.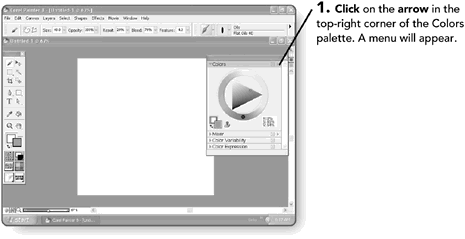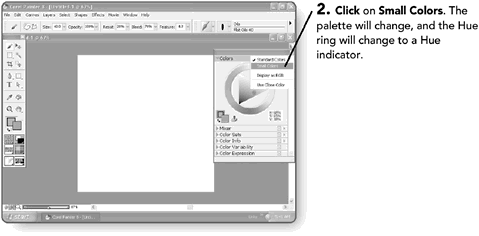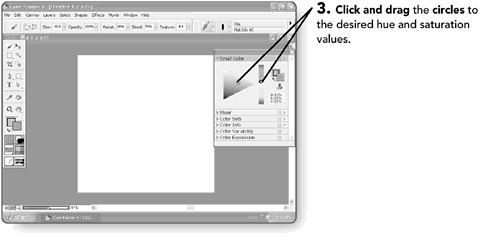 Switching to RGB
Colors that you select in the Colors palette are represented by their percentage of hue, saturation, and valueor HSV. In case you prefer to have your colors represented by the amounts of red, green, and blue they contain, Painter provides you with an easy way to switch.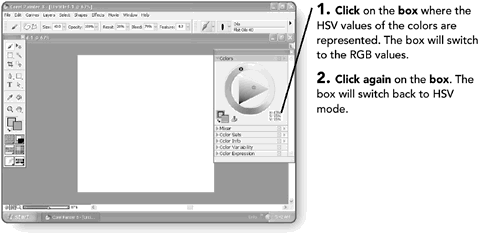 Setting Secondary Colors
In the Toolbox, two boxes represent the colors that you have selected. One box represents the primary color, and the other represents the secondary color. Most of the time you will only use the primary color. However, some brush strokes allow you to apply two colors. The secondary color allows you to specify what the second color will be.