Do you need to limit your render size so it can fit on a particular type of media? Say 640 MB so you can burn them to CD-R for delivery to your client? You can configure After Effects so movies automatically segment at a certain file size .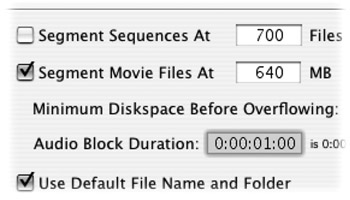 You need to access your preferences menu. Choose After Effects > Preferences > Output (Edit > Preferences > Output).

Check the Segment Movie Files At box and specify the desired size. For example use 640 MB for a standard CD-ROM and 4.3 GB for a DVD-ROM.

Click OK.