Just like video footage layer, you can also time remap audio. This can be useful to create sound effects or gradual speed changes in the sound.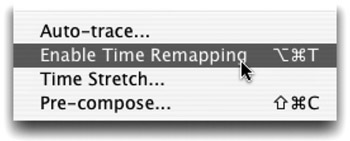 Select the audio footage layer in the timeline.

Choose Layer>Enable Time Remapping or press Cmd+Option+T (Ctrl+Alt+T).

You can now add keyframes and adjust their spacing for variable time effects.