As mentioned in the tip on shift-dragging the Depth slider, you can sometimes bump into combinations of settings that help your design in ways that you might not expect. Here are some other settings to play with
Object Faceting-By dragging this slider to the far right the objects will become very faceted , meaning that circles become square-ish and curves look like they've been rough-cut out of rock. The look is especially cool with italicized text.
Spike Buster-By dragging this slider above the 90 degree mark, the corners of your objects will get clipped off as if you used a pair of scissors on them. This adds more angles to catch light and gives the objects a more detailed look.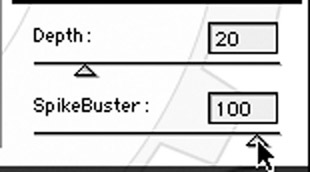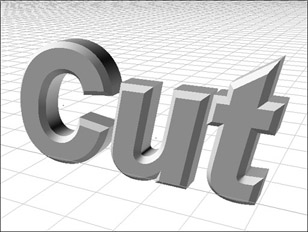 Edge Profiles-Try an Edge Profile that you've never tried before. Once you've picked a new profile you can use the keyboard's arrow keys to step through the profile list trying variation after variation. Some profiles are made for thin objects and others are made for thick objects, so if suddenly the objects look too fat and bloated just Shift-drag the Depth slider and to reveal the coolness within.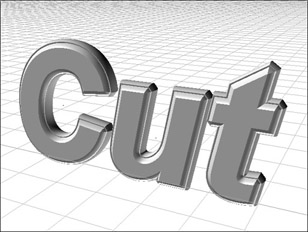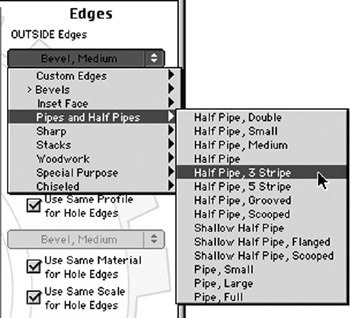 Turn Off The Faces-Turning off the front face of your objects will create "bowl" objects which look really cool when shadows from the sides fall onto the inside of the objects. Turning off the front and back faces will create hollow objects. Removing the faces creates an extra level of detail that can make a design say something new.
Fortunately it's really easy to try. One click to turn them off and another to turn them back on if you don't like the effect.