---
Computer performance can be increased by speeding up the disk subsystem: hard disks and optical drives. Faster operating speed can be achieved by increasing the bus clock frequency or by using the hidden capabilities of the drive architecture.
The performance and stability of drives that use Integrated Drive Electronics (IDE), including most hard disks, greatly depends on the mode of operation.
Overclocking Hard Disks
The operating modes of hard disks strongly depend on the frequencies of buses to which these devices are connected via controllers. For current hard disks, frequency modes are determined by the PCI bus. Note that motherboards released ten years ago and oriented toward the 486 and 386 processor families usually employ VLB, MCA, ISA, or EISA buses.
The frequency of the PCI bus — and, often, the frequencies of its obsolete predecessors — depends on the FSB frequency (GTL+/AGTL+, Alpha EV6). PCI frequencies typically are set by dividing the FSB frequency. The most common values of FSB and PCI frequencies implemented in motherboards are listed in Table 15.1.
Table 15.1:

Prevalent Frequencies in Motherboards Based on Intel 440BX

FSB (MHz)

PCI/IDE (MHz)

66

33

75

38

83

42 [*]

100

33

103

34

112

37

124

41[*]

133

44[*]

[*]Unstable operation is probable
The architectures of most motherboards provide the possibility of correcting the PCI frequency, both by changing the FSB frequency and by setting the appropriate dividers of the FSB frequency. This can be accomplished using parameters in BIOS Setup or switches and jumpers on the motherboard. By changing the clock frequencies of the computer buses, it is possible to choose optimal frequency modes for devices controlled by those buses (Table. 15.2).
Table 15.2:

Standard Frequencies for Contemporary Motherboards

| FSB (MHz) | Divider | PCI (MHz) |
| --- | --- | --- |
| 100 | 1/3 | 33 |
| 133 | 1/4 | 33 |
| 166 | 1/5 | 33 |
| 200 | 1/6 | 33 |
Contemporary hard disks based on fast elements tolerate increases to the frequencies of their buses. However, even they cannot ensure stable operation at increased frequencies obtained by processor overclocking. (See Table 15.3.)
Table 15.3:

Clock Frequencies and Bandwidths of the PCI Bus

FSB (MHz)

Divider

PCI (MHz)

PCI (MB/sec)

100

1/3

33

133

110

1/3

37

147

120

1/3

40

160

133

1/3

44 [*]

177

133

1/4

33

133

140

1/4

35

140

150

1/4

38

150

160

1/4

40

160

170

1/4

43[*]

170

166

1/5

33

133

170

1/5

34

136

180

1/5

36

144

190

1/5

38

152

200

1/5

40

160

210

1/5

42[*]

168

220

1/5

44[*]

176

200

1/6

33

133

210

1/6

35

140

220

1/6

37

147

230

1/6

38

153

240

1/6

40

160

250

1/6

42[*]

167

[*]Unstable operation is probable
Some increase in the clock frequency of the PCI bus, to which the hard disk is connected, helps boost the data-transmission speed. Raising the frequency of this bus ensures the increase of its bandwidth.
Standard hardware and software rarely provide tools for overclocking hard drives. However, the operating speed of a hard disk depends on the frequency of the PCI bus to which it is connected via a special controller. To confirm this, test the PC in the overclocked mode using WinCheckIt 2.03 at different FSB frequencies. This bus determines the PCI clock frequency; via the PCI, it influences hard disk performance. Performance evaluations obtained by testing hard disks using the WinCheckIt and WinBench 99 programs at different PCI frequencies are provided in Table 15.4 and illustrated in Figs. 15.1–15.3.
Table 15.4:

Hard Disk Performance

| | PCI = 33 MHz | PCI = 38 MHz | PCI = 42 MHz |
| --- | --- | --- | --- |
| WinCheckIt rating | 6,686 | 7,395 | 8,141 |
| WinMark 99 rating (business disk) | 1,700 | 1,770 | 1,850 |
| WinMark 99 rating (high-end disk) | 6,250 | 6,490 | 6,690 |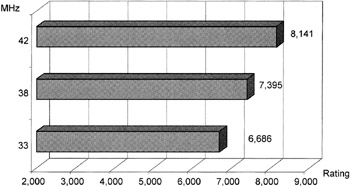 Figure 15.1: Test results of hard disk performance using WinCheckIt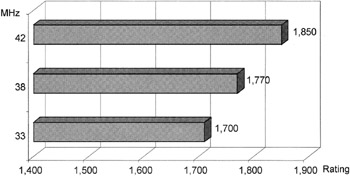 Figure 15.2: Test results of hard disk performance using WinMark 99 (business disk)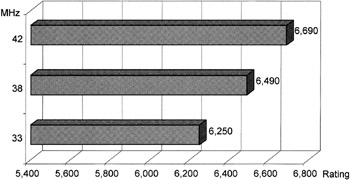 Figure 15.3: Test results of hard disk performance using WinMark 99 (high-end disk)
Note that not all hard disks tolerate overclocking by increasing the bus frequency. For some disks, performance actually decreases. This behavior depends on the disk type and on the physical disk.
Most contemporary hard disks with a capacity larger than 10 GB operate well at increased frequencies (42 MHz or higher) if used with a high-quality motherboard. As a rule, such modes are impossible for disks smaller than 1 GB. For hard disks between 1 GB and 10 GB, such modes are undesirable because elements and technologies used in manufacturing such disks are less advanced.
Although high-capacity hard disks can operate at increased PCI frequencies, you should not set frequencies exceeding 40 MHz. Doing so would increase of the probability of failure and data loss when reading or writing data; it also would induce temperature far from optimal for the electronic and mechanical components of hard disks. Problematic temperatures are the consequence of increased heat emission from hard disk components, caused by increased clock frequencies.
At this point, it is expedient to recall the formula that determines the dependence of thermal power emitted by chips on their operating frequency. For chips used in the electronic components of the hard disk, this formula looks as follows:
P0 = P × (F0/F)
Here, P0 is the power in overclocked mode, P is the power in normal mode, F0 is the operating frequency in overclocked mode, and F is the operating frequency in normal mode.
By adding the P0 values of each chip, it is possible to obtain an approximate value of the heat emission in the overclocked mode, if the power supply voltage did not change.
From this formula, it follows that 30% frequency growth increases the thermal power emitted by the chips. Because of this, the temperature under conditions of extreme overclocking worsens dramatically.
Bear in mind that contemporary hard disks include a large amount of built-in cache memory (often 8 MB) and have a high rotation speed (7,200 rpm, and often 10,000 rpm). This typically requires these components to be cooled, even in standard operating modes. This is especially true when using several such devices mounted in a small system unit case with other high-performance components. Operation of these components frequently is accompanied by high heat emission. In such situations, it is recommended that you use adequate cooling devices not only for the processor and the video adapter, but for the hard disks as well. Unfortunately, this can't always be implemented. Thus, high temperatures and insufficient speed parameters of the electronic and mechanical components of hard disks are the main factors preventing overclocking of these devices.
If you have stringent requirements for hard disks reliability, increasing the speed of their operation by significantly raising the bus frequency cannot be a solution. Most motherboards provide the capability of fixing the PCI bus frequency. For such motherboards, the PCI bus frequency doesn't depend on the FSB frequency and can be set to a standard (33 MHz) or overclocked value. Usually, this is achieved by setting the appropriate parameter in BIOS Setup.
---