We want to provide viewers with a visual cue of where they are within the Web site. We do that by displaying the Down state of the corresponding button in each section of the site.
We can instruct Flash to treat a button symbol as a graphic, rather than as a button, to disable it and display its Down state.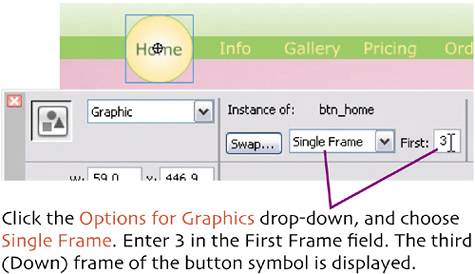 Step through the remaining three sections, repeating the process in each.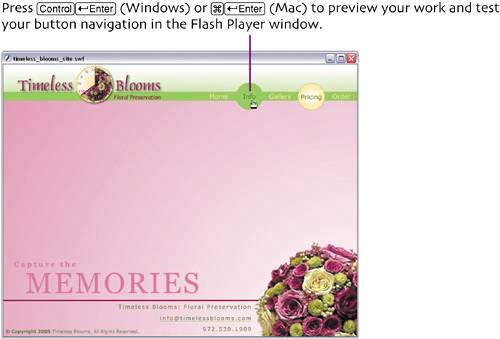 You've now successfully created a navigation system for your site!
Save your file.