By default, the Playhead in a Flash movie plays through all the frames in a timeline and loops endlessly unless you tell it otherwise. We use Actions applied to frames and buttons to control the Playhead. (See extra bits on Page 50.)
We'll stop the Playhead in keyframe intro by adding a Stop Action.
If the Actions panel is not visible, choose Window > Development Panels > Actions.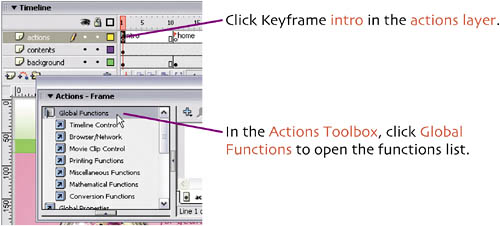 Note two things:

Congratulations! You've just used ActionScript to control your movie!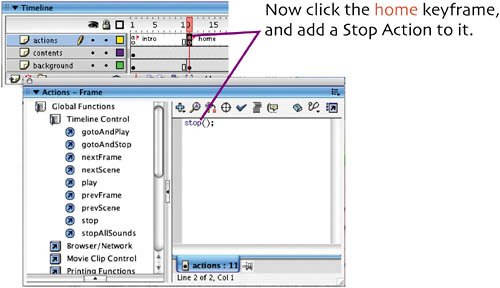 Save your file.