Before we begin to design our newsletter, we'll customize the Pages toolbar, adding shortcuts for several of the commands we'll use frequently in this chapter.
Choose View > Customize Toolbar to launch the Customize window.
First, we'll begin by deleting some icons that we won't use often.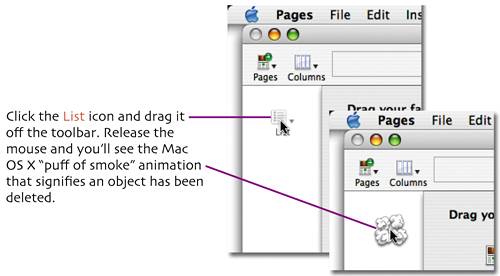 Repeat the process with the Media icon.