By default, when we add a shape object to a document it has a green fill with a black stroke and is designated as an object which flows with text rather than being fixed on the page. For our purposes, those characteristics are not what we want, so we'll change the defaults.
Click Objects in the toolbar. Select Rectangle from the Shapes sub-menu. A green rectangle is placed on the page.
Click Inspector in the toolbar to open an Inspector window and click the Wrap Inspector button.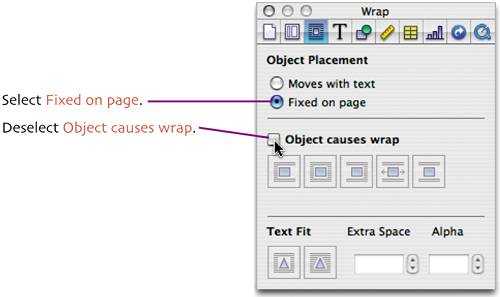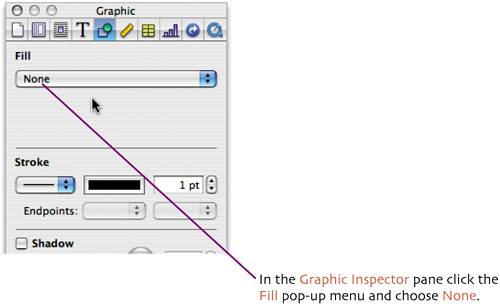 Click the Graphic Inspector button.