2.9. Resetting your iPod Photo
In the rare occasion that your iPod photo fails to respond, you will need to reset your iPod photo.
First, ensure that the Hold switch is in the Off position. Then, press and hold the Menu and Select buttons for about 6 seconds (see Figure 2-42).
Figure 2-42. Key combination for resetting your iPod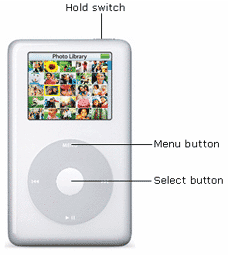 You should now see the Apple logo on your iPod photo.