by Bill Perry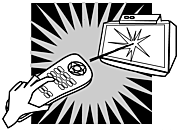 TOPICS COVERED IN THIS CHAPTER:
Planning your project

Understanding limitations

Planning the workflow

Defining the project

Choosing the platform

Planning the user experience

Creating the Macromedia Flash project
At this point in the book, we have covered just about every aspect of creating Macromedia Flash content and applications for the Pocket PC platform. However, the previous chapters have been largely technical, giving you the "how" of development. This chapter focuses on the process, the "what" of development. It attempts to give you an idea of the entire process of creating an application, from concept, to specing out the requirements, to the actual creation, debugging, and deployment of the project. For the project in this chapter, you will create an advanced Flash-based event guide for a conference, which forces you to focus on all aspects of Flash device development (such as UI, navigation, and device limitations).
| | |
| --- | --- |
| | You can download the files used to create the application from the book's web site, www.flashenabled.com, and from the New Riders site, www.newriders.com. |