by Troy Evans, Macromedia Flash Player Product Manager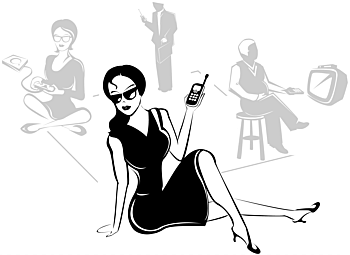 TOPICS COVERED IN THIS CHAPTER:
How far we've come…
Since joining Macromedia in August 1999, I have watched Macromedia Flash Player develop from a player to a ubiquitous standard.
Upon my reflection I have witnessed the rapid evolvement of technology. In 1999, there was no concept of mainstream devices, such as personal digital assistants (PDAs) and smart phones.
One defining event occurred in 1998, when Flash Player was bundled with Netscape Navigator browsers and Microsoft Windows 95 and Windows 98. This prompted the creation of Flash content as well as Flash Player adoption.
Today Flash Player is the Standard Rich Client for Internet content and applications. It has the capability to create rich presentations, compelling user interfaces, interactive experiences, and applications (for example, online banks, reservation systems, digital dashboards). It is also extensively used for navigation control in hybrid Flash/HTML applications.
Some examples of the utilization of Flash Player can be found at the following:
At Broadmoor (www.broadmoor.com), Flash is used for the interface to the reservation system, leveraging its rich media capabilities.

General Motors (www.gm.com) uses Flash for its dynamic menu systems.

USABancShares (www.usabancshares.com) has an online banking system completely created using Flash.