Occasionally you may find the need to manually synchronize you iFolder with your NLD system.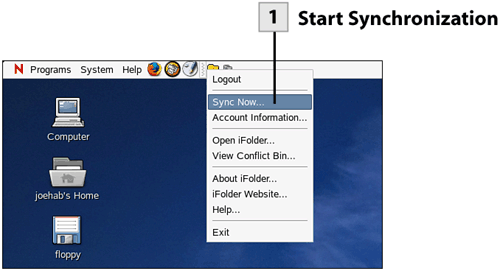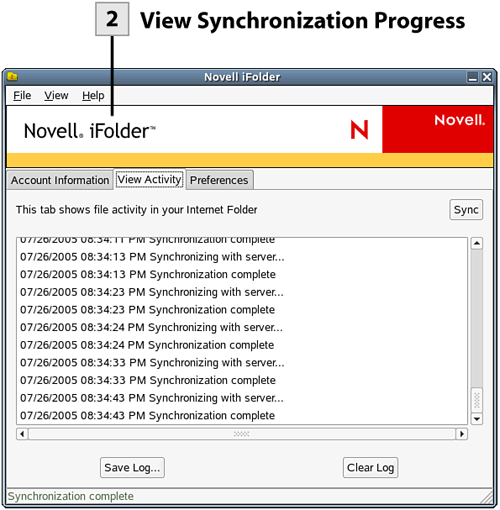 Start Synchronization
Select the iFolder icon in the top panel. On the menu that appears select Sync Now. The Novell iFolder dialog box opens.

View Synchronization Progress
The manual synchronization is posted on the View Activity tab of the Novell iFolder dialog box. You can scroll through the log information to view all the recent activity related to synchronization between your local iFolder and the iFolder server. After you have completed viewing the log, you can close the Novell iFolder dialog box.