The nature of computers is that they do go down, usually at the least convenient time. Once you've started working on a file, it is a good idea to save it periodically so you do not lose any of the changes that you made.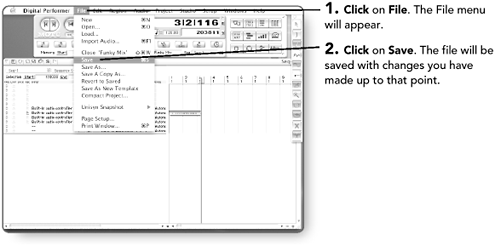 NOTE
If you would like to rename the file you are saving, you can use the Save As command under the File menu. When you select this command, the Save dialog box will appear, allowing you to save the file with a new name or location.
NOTE
Command + S is the keyboard shortcut for saving a file.