If you want to veer away from a solid background color in the design of your Web page, and you'd rather create a tiled image, Painter can help. One important step in creating a tiled background is ensuring that the area where one tile meets another is seamless. The Kaleidoscope plug-in allows you to create symmetrical patterns that result in seamless tiles. Painter allows you to test your pattern to preview how it will look before you publish it to the Web.
Creating Patterns with the Kaleidoscope Plug-In
The Kaleidoscope plug-in brings back memories of being six years old, when kaleidoscopes were the must-have item. In Painter, you create a selection that becomes the lens of your kaleidoscope, which you can then move anywhere on your image to create a pattern.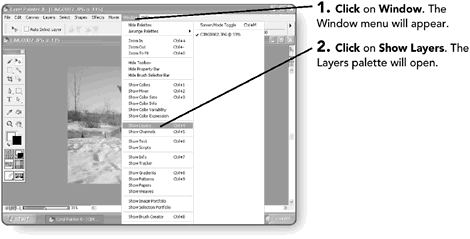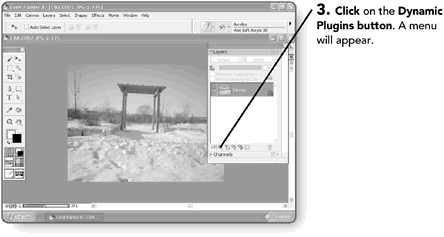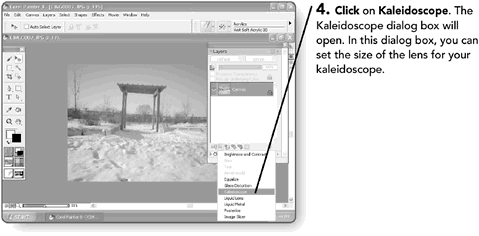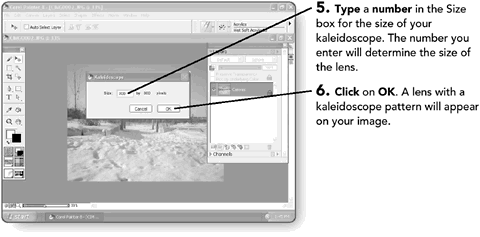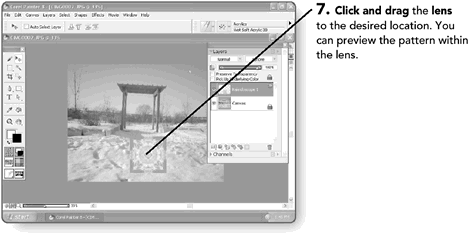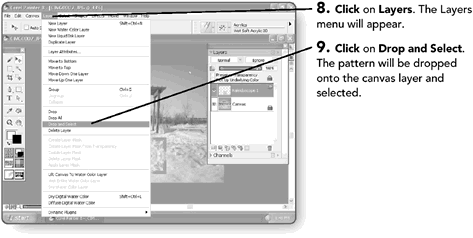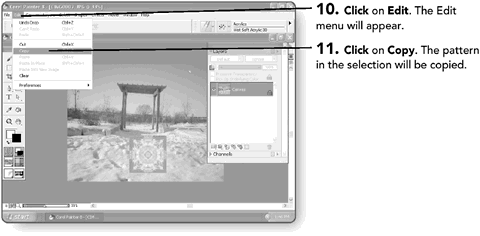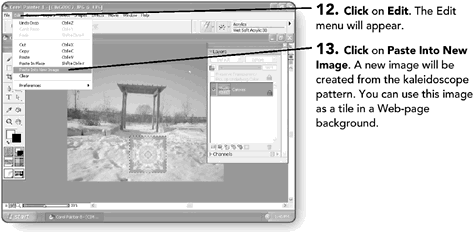 Saving a Tile
A tile is simply an image that is repeated over and over. Although Painter doesn't allow you to create the HTML code for a tiled background, it does let you save an image that you can use as a tile.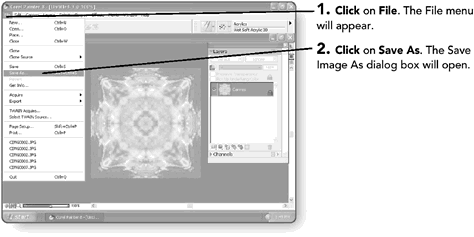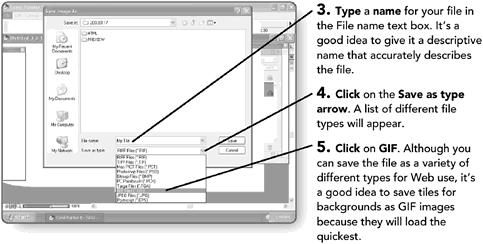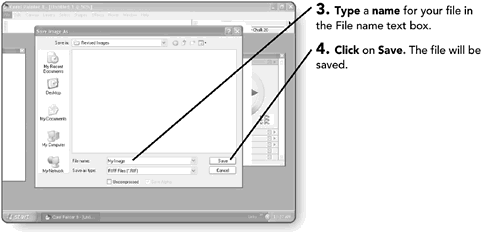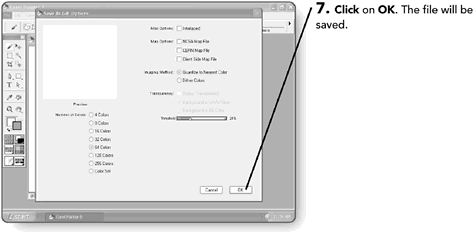 Previewing a Tiled Background
If you want to preview how your tile might look as a background for a Web page, you can create a pattern from it.