Whether they are works in progress or ready for framing, there is no question that you will want to save your beautiful masterpieces. Given the nature of computers, it s always a good idea to save your work periodically during your Painter session.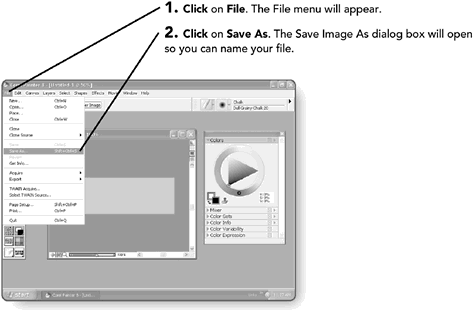 NOTE
You only need to use the Save As command the first time you save a document or if you want to save your work under a new name. After you have saved the file once, you can simply use the Save command from the File menu to bypass the dialog box where you enter a name for your file.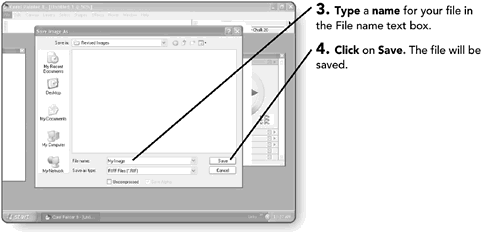 NOTE
Files that you save in Painter are automatically given the .rif file extension. For example, if you save a file with the name Painting, it will automatically be saved as Painting.rif. Make sure to pay attention to where you are saving the file so you can access it later.