Working with Color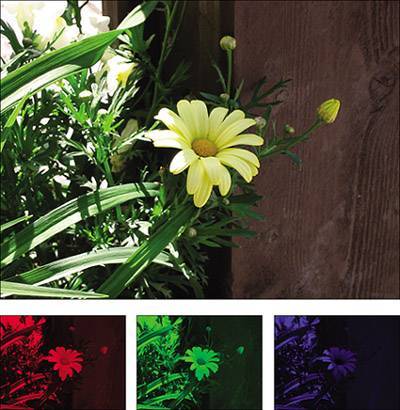 Most images imported from a digital camera or scanner will open in RGB mode. RGB is shorthand for red, green, and blue, the only three colors that your computer monitor actually displays. RGB combines the three colors in different proportions and intensities to create the thousands or milions of colors you see onscreen. RGB is Photoshop Elements' default color mode, and is the best mode to work in when making color and tonal corrections.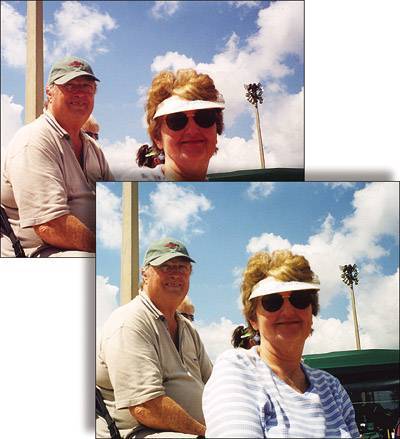 Color cast refers to a shift of color to one extreme or another, and is sometimes introduced into digital photos or scanned images. The image at the top left has an unfortunate pinkish cast, which I removed by applying the Auto Color Correction command (below right).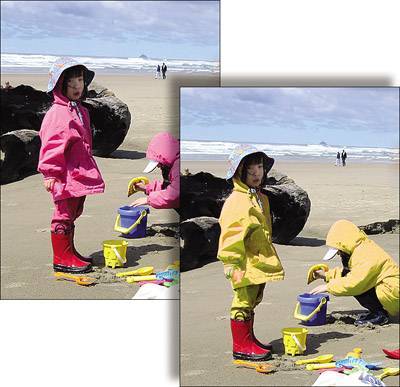 Use the Replace Color command to select a specific color, even if it appears in different areas of the same image, and then replace that color universally. Here, I changed the girls' coats from pink to a sunny yellow.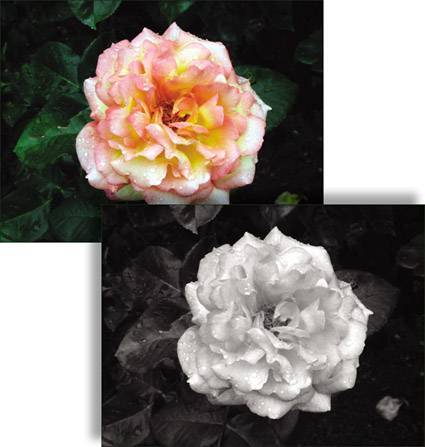 When you convert an image to grayscale, the three RGB color channels are reduced to just one one grayscale channel. Although the color is removed, a grayscale image still retains all the subtle gradients and tonal value in the original color version.
Blending Modes
A complete gallery of the blending modes you can apply from the Layers palette
Layer 1 and Background
Normal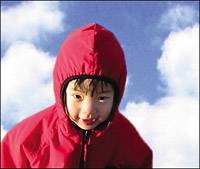 Dissolve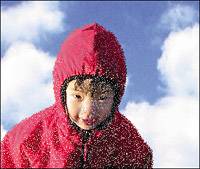 Darken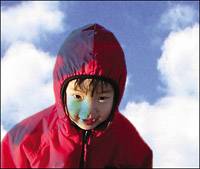 Multiply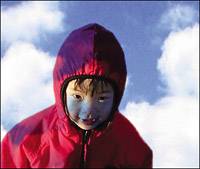 Color Burn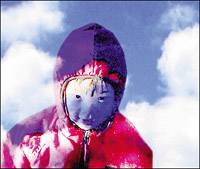 Linear Burn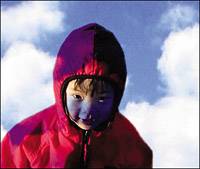 Lighten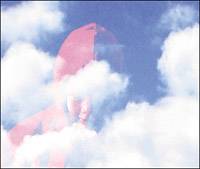 Screen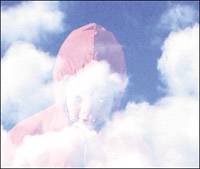 Color Dodge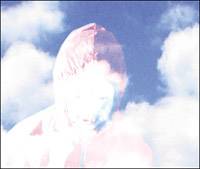 Linear Dodge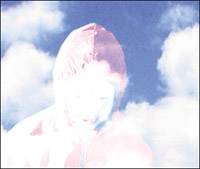 Overlay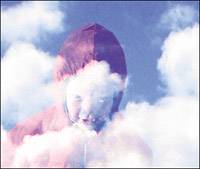 Soft Light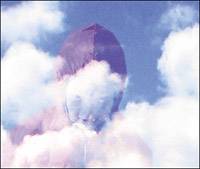 Hard Light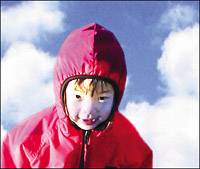 Vivid Light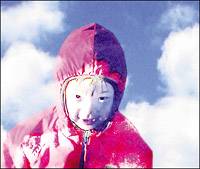 Linear Light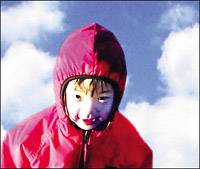 Pin Light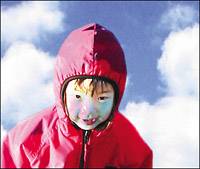 Hard Mix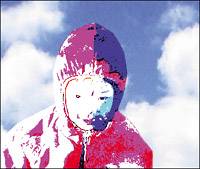 Difference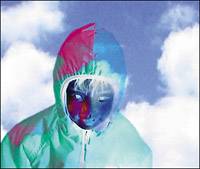 Exclusion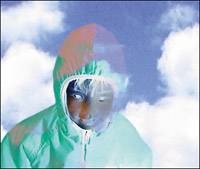 Hue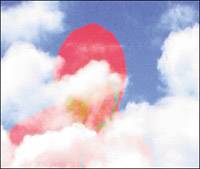 Saturation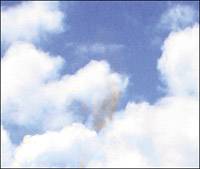 Color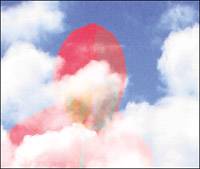 Luminosity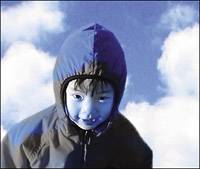 Layer Styles Sampler
A sample gallery of the styles you can apply from the Layer Styles palette
Layer 1 and Background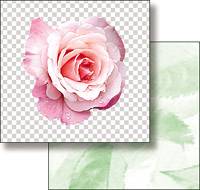 Normal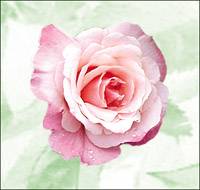 Simple Inner Bevel style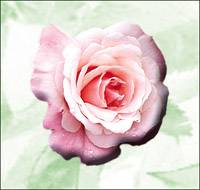 Hard Edge Drop Shadow style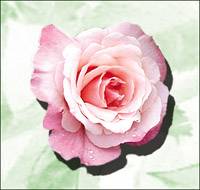 Soft Edge Drop Shadow style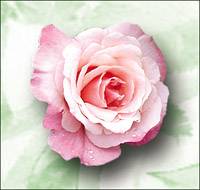 Small Border Inner Glow style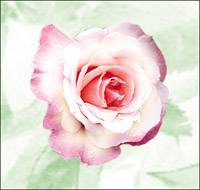 Low Inner Shadow style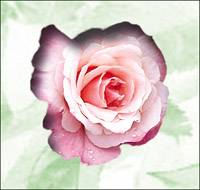 Noisy Stripes Inner Shadow style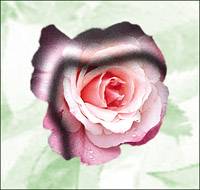 Color Target Complex style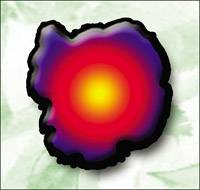 White Grid on Orange Complex style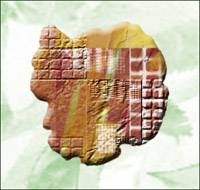 Rose Impressions Complex style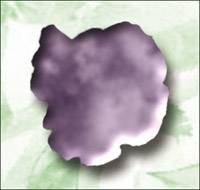 Orange Glass Glass Button style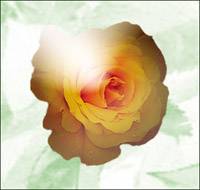 Tile Mosaic Image Effects style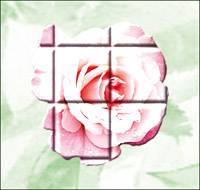 Satin Sheets Patterns style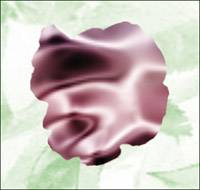 Waves Patterns style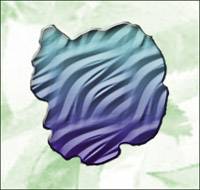 Bumpy Patterns style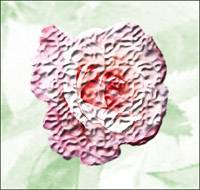 Shiny Edge Wow Chrome style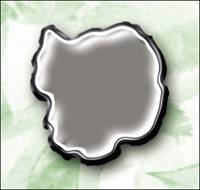 Textured Wow Chrome style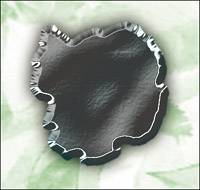 Yellow On Wow Neon style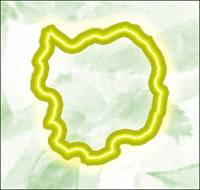 Aqua Blue Plastic Wow Plastic style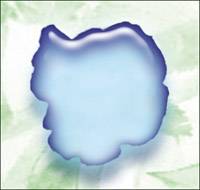 Filters
Add artistic effects to your photos by applying these filters from the Filters menu or palette
Artistic > Cutout
No. of Levels: 8
Edge Simplicity: 2
Edge Fidelity: 2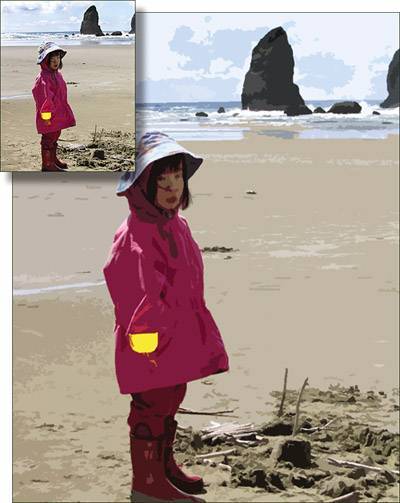 Stylize > Wind
Method: Blast
Direction: From the Right
Distort > Zig Zag
Amount: 35%
Ridges: 11
Style: Pond Ripple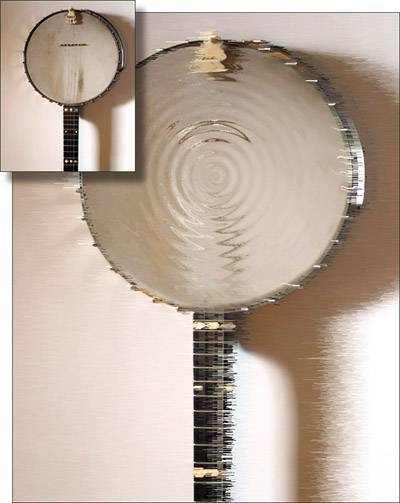 Brush Strokes > Spatter
Spray Radius: 12
Smoothness: 5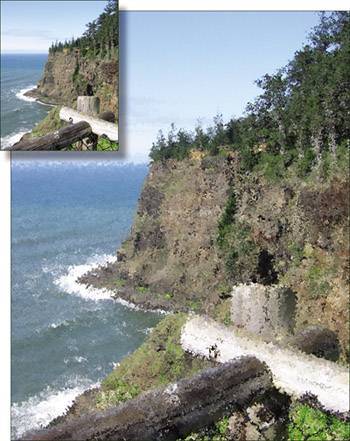 Artistic > Dry Brush
Brush Size: 4
Brush Detail: 10
Texture: 2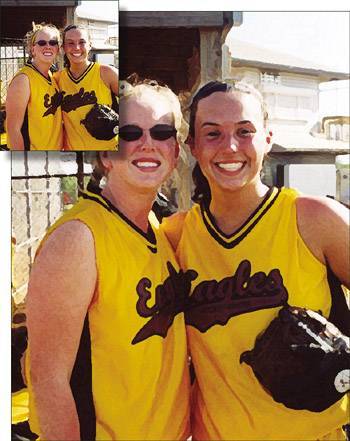 Filters
Add artistic effects to your photos by applying these filters from the Filters menu or palette
Pixelate > Crystallize
Cell Size: 12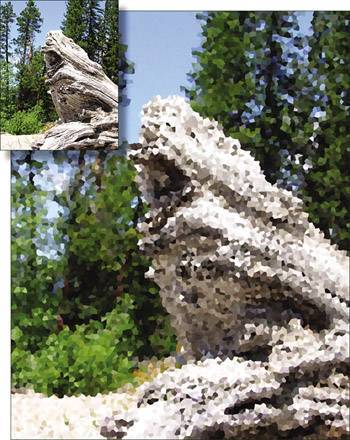 Stylize > Emboss
Angle: 135°
Height: 8 pixels
Amount: 110%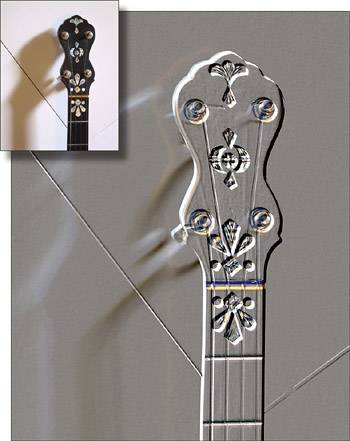 Artistic > Cutout (layer 1)
No. of Levels: 3
Edge Simplicity & Fidelity: 4
Sketch > Stamp (layer 2)
Light/Dark Balance: 25
Smoothness: 5
Combine both layers using the Soft Light blending mode.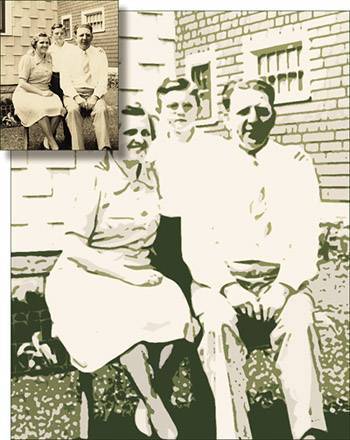 Render > Lens Flare
Brightness: 135
Lens Type: 105mm Prime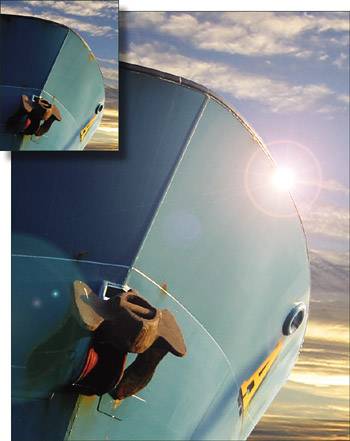 Creative Techniques
Create a panorama with Photomerge

| | |
| --- | --- |
| Step 1. | Collect all the photos together that you want to assemble into your panorama. |
| Step 2. | Photomerge does its best to assemble your photos together, but you can always adjust their arrangement or position by hand. |
| Step 3. | Once all the images have been merged, you can apply special lighting and perspective effects, and can change the location of the panorama's vanishing point, if you like. When you're finished making your adjustments, Photoshop Elements saves your panorama as a separate file, where you can then crop it and make any final color and tonal adjustments. |
Web Photo Gallery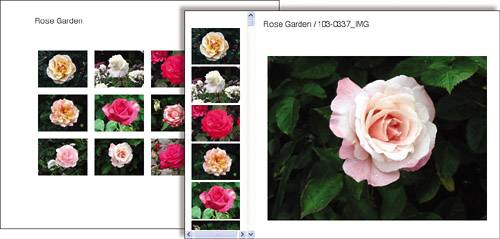 You can create an interactive gallery of your photos with the Web Photo Gallery feature. Using the Web Photo Gallery dialog box, you can organize your images and choose from a variety of Web page backgrounds and interfaces. When you're ready, Photoshop Elements automatically formats and copies your selected images to a single folder, and even generates the required HTML code for you.
Creating Animated GIFs

| | |
| --- | --- |
| Step 1. | Open all the images that you want to use as frames within your animation, then decide on the order that you want them to appear. If you download frames from a video camera, Photoshop Elements gives you several options for naming them in sequence, which can make this task a lot easier. |
| Step 2. | Open a new file, sizing it to the dimensions you want your final animation to be, then drag the individual frames, in order, into the new file. A new layer is created with each image you add to the file. The first frame of your animation will become Layer 1, the second frame will become Layer 2, and so on. |
| Step 3. | With your new layered file still open, choose File > Save for Web to open the Save For Web dialog box. The dialog box opens, with a preview of a sample frame of your animation, and displays according to the optimization settings you choose in the dialog box. Select a GIF setting, then click to select the Animate check box. Photoshop Elements automatically optimizes all the frames of your animation. You can then click the controls at the bottom of the window to preview and set timing and looping options before you click OK to complete your animation. |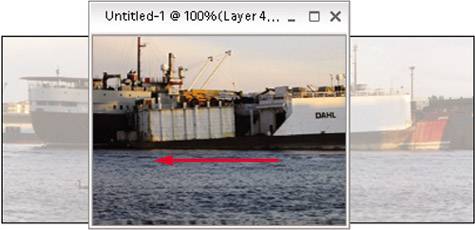 You can also create animation from a still image by duplicating the image and placing the copies onto a series of layers. By slightly shifting the position of each layer either horizontally or vertically, the saved animation will create the illusion of a camera panning through your photograph.
Compositing Images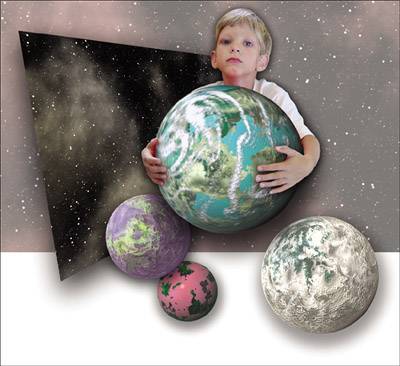 When you combine multiple images together to create a totally new image, that's called compositing. With the help of Photoshop Elements' flexible selection tools and powerful Layers palette, you can combine almost any number of images together to create fun effects.
| | |
| --- | --- |
| Step 1. | Open all the images that you want to include in your new composite image. |
| Step 2. | Use the selection and eraser tools to clean up and remove portions of your images that you don't need. |
| Step 3. | Begin your composite by copying and pasting the first file into the background file. |
| Step 4. | Continue to add other image elements until you're satisfied with your composition. Add Layer styles to enhance the image, if appropriate. In this example, I applied the Low Drop Shadow to the boy so that his hands and arm cast a subtle shadow on the planet he's holding. |