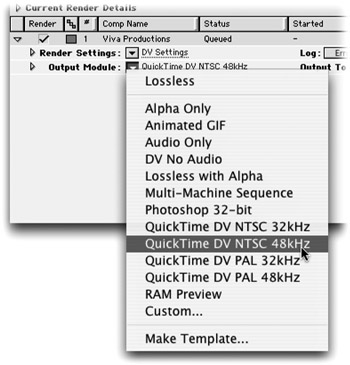 Want to define the default standards for your render settings out Output module? Sure you could go all the way up to the Edit menu, but why bother when you can set it in the render queue.
Be sure your current setting of choice is saved as a template.

Hold down the Command (Control) key as you select the preset name .

The default settings are now changed for all future comps added to the render queue.