Most keying effects will allow you to output a matte (a grayscale image in which the foreground is white, the background is black, and the edge between foreground and background is gray) instead of a color image with its background missing. For instance, you can leave Keylight's view parameter set to Combined Matte or Color Difference Key's view parameter to Matte Corrected.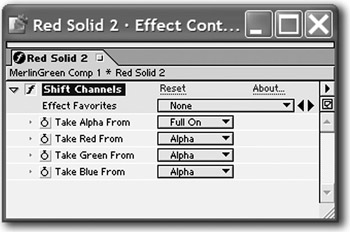 If you find an effect without a matte outputter, you can create your own with the Shift Channels effect (in the Channels category). Set Take Alpha From to Full on, and set Take Red From, Take Green From and Take Blue From all to Alpha.
You'll want to save this as an effect favorite called Display Matte.