As the final touch to our button, we're going to add a click sound to the Down state.
Choose File > Import > Import to Library. In the Import to Library dialog, navigate to the development_files folder. Select the file btn_click.wav, and click Open.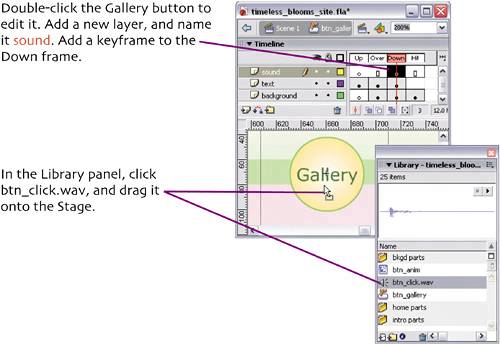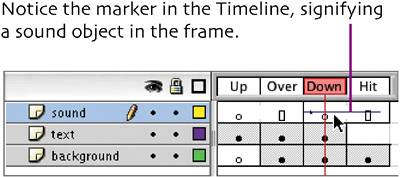 Exit symbol-editing mode.
If you want to test the sound, turn on Enable Simple Buttons.