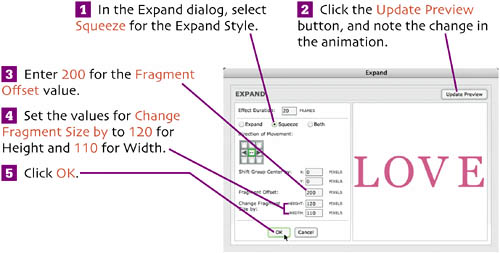 Press

to preview the animation. It's close to the effect we want, but the letters aren't moving quite far enough.
Move the Playhead back to Keyframe 13, and select the symbol that the effect created. (The original text box has been broken up into pieces; that's why we copied it into all of the other keyframes before we started adding the effects.)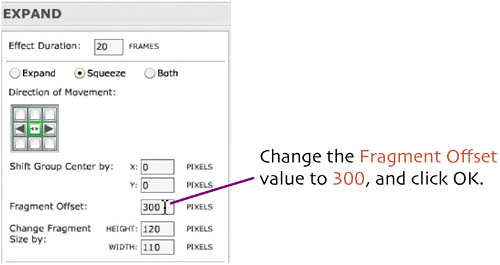 With our animation set to our liking, we're going to add a motion tween of alpha transparency.




Press

to preview the animation.
That completes the zoom-in of the text. Now let's do a reverse, and zoom the text out.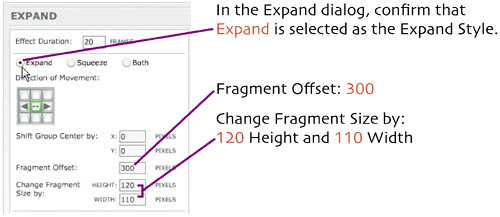 Enter these settings:
Click OK.



Move the Playhead to Keyframe 1, and press

to preview the animation.
You should see the text fade and zoom in and then fade and zoom out. If not, review the steps above.
With the animation of the word LOVE complete, we need to repeat the process to create a zoom for our next word: MOMENT.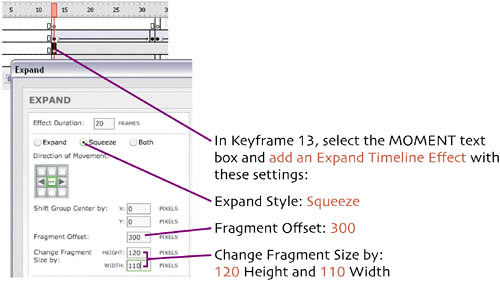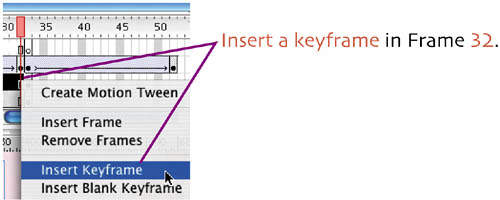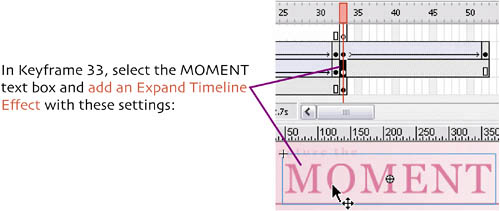 Expand Style: Expand
Fragment Offset: 300
Change Fragment Size by: 120 Height and 110 Width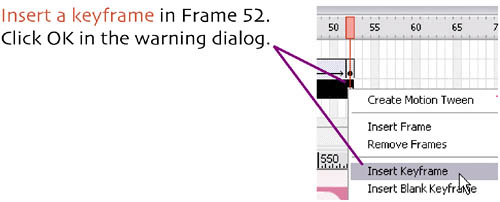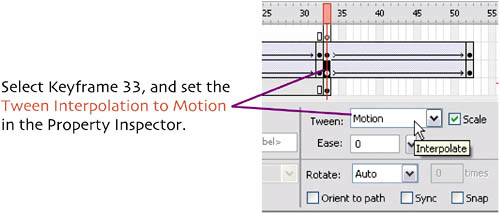 That completes our second segment of animation. Now we just need to add a zoom in segment for our final word: MEMORIES.


Expand Style: Squeeze
Fragment Offset: 300
Change Fragment Size by: 120 Height and 110 Width