For our next section we'll use Pages' chart functions to create a monthly newsletter feature that compares house values for that month versus a year ago.
Scroll the document window to page 3.
Click the Objects icon in the toolbar and choose Chart.
The Chart Data Editor window and a Chart Inspector window open while a chart graphic is placed on the page.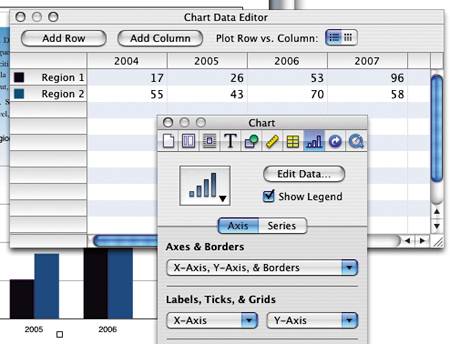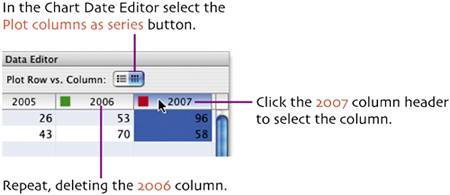 Choose Edit > Delete.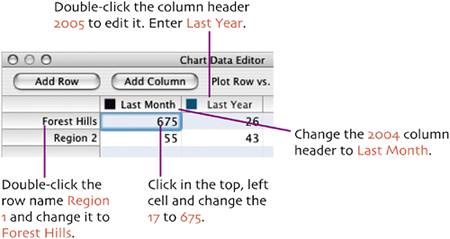 Use the graphic shown here to populate the remaining chart data.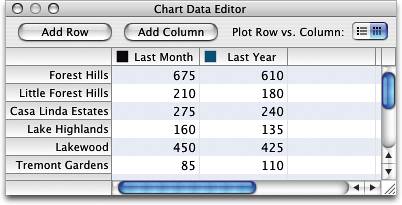 Close the Chart Data Editor window and review the chart, which has been placed in the middle of the page.