A placeholder is a box with dashed lines on a slide, which contains instructions such as Click to add title or subtitle or text, as shown in Figure 24.2. For objects, the placeholder will say, Double-click to add table (or chart, org chart, clip art, object, or media clip).
Figure 24.2. Enter a title and subtitle on the title slide.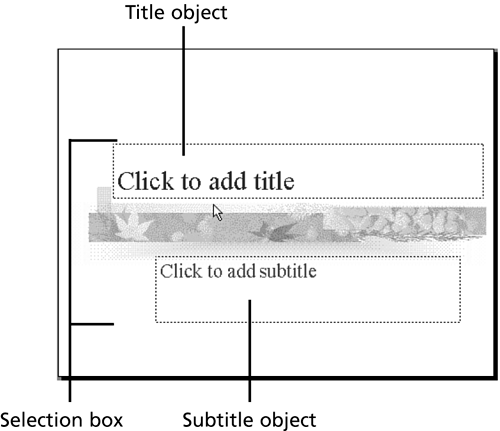 An object is any item that you edit or add to a PowerPoint presentation; text, clip art, chart, and so on. This is unlike a word processor, where you work with mostly text. You work with text in PowerPoint, too, but the text is contained in text object placeholders. There are other objects, such as clip art objects and drawing objects.