Softimage|XSI 3.0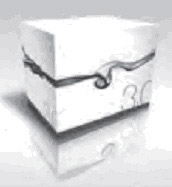 Nonlinear animation (NLA) is at the heart of the XSI architecture. This scalable and completely customizable environment gives you all of the tools and genuine flexibility to quickly and creatively respond to any request. An array of new performance, data management, and workflow enhancing features are built into the core of version 3.0, including the ability to deal with even larger, more complex scenes with ease using such tools as the revolutionary new XSI Explorer. Artists can also take advantage of unique new innovations, such as the interactive camera manipulation and navigation tools, to interactively view their work during the creative process.
Softimage continues to drive the character animation market with new cutting-edge additions to character skeleton construction, such as options for generating fully customizable, film-quality biped and quadruped rigs. Version 3.0 provides additional flexibility, higher levels of interactivity, and simplifies the creation of complex rigging tasks. These new tools are also perfect for smaller shops that previously could not afford the investment necessary to develop such high quality character setups and rigging.
XSI v.3.0 is the perfect tool for creating realistic armies of characters or clones. XSI now offers a new production-proven, high-performance and interactive crowd simulation pipeline to automate the creation of complex and heavy crowd scenes. With these new features, you can master the creation of thousands of characters or objects directly within XSI while maintaining the ability to tweak and perfect the results post-simulation.
Interactive rendering in Softimage|XSI has taken another leap forward with the integration of mental ray v.3.1 technology. Dramatic improvements in quality and speed, combined with the overall quality and integration of the rendering toolset, maintain XSI rendering as the market leader for the intuitive, interactive creation of images of unsurpassed realism.
XSI v.3.0 offers a powerhouse of new tools and productivity enhancements to digital artists working on interactive media projects. These new tools include unique support for programmable DirectX real-time shading effects, new PDKs for Microsoft's Xbox and Sony's PlayStation 2, updated mesh-modeling tools offering a more intuitive working environment, better performance with more complex models, and state-of-the-art UV texturing tools.
XSI v.3.0 includes new versions of the XSI Viewer, the dotXSI File Tool Kit (FTK), dotXSI file format, and a new C++ API for the XSI SDK. Built ahead of the curve with a dramatically accelerated development cycle, Softimage|XSI v.3.0 offers a suite of unmatched productivity-enhancing tools without creative compromise.