Along with the 4200 series appliances, Cisco has created module-based sensors. These sensor modules allow you to add full sensor capability to your existing equipment, such as routers or switches.
NM-CIDS Module
The NM-CIDS enables you to integrate 45Mbps of full IDS functionality into a Cisco router. This module is supported on Cisco 2600, 3600, and 3700 series routers. NM-CIDS has an internal 10/100 sensing interface that connects straight to the router's backplane. This sensor module also has one external 10/100BASE-TX interface, used for command and control.
Here are the standard NM-CIDS highlights:
45Mbps sensing performance

One 10/100BASE-TX internal sensing interface

One 10/100/BASE-TX external control interface
The module provides TCP reset, blocking, or shunning capabilities to the host router or to other managed devices, just as a full appliance would. Figure 6.8 displays a picture of the back-panel view of this module.
Figure 6.8. NM-CIDS panel.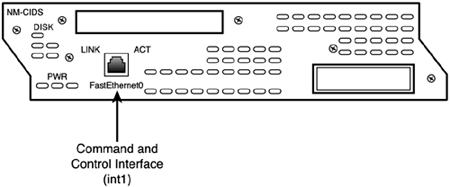 Table 6.5 lists and describes the NM-CIDS interfaces.
Table 6.5. NM-CIDS Interfaces
| Interface | Description |
| --- | --- |
| int0 | Internal interface on the back plane inside the router and can't been seen. |
| int1 | Command and control (management) interface on the back panel and shown in Figure 6.8. |
| | |
| --- | --- |
| | The NM-CIDS does not support sending Simple Network Management Protocol (SNMP) traps or syslog error messages. |
IDSM2 Module
The IDSM2 is an IDS sensor module that integrates with the Cisco Catalyst 6500 Series Switches. The module provides transparent operation via a passive operation that inspects only copies of packets and doesn't hinder performance of the switch itself. The IDSM2 can use Switched Port Analyzer (SPAN), Remote SPAN (RSPAN), or Virtual LAN access control lists (VACLs) to monitor traffic. Table 6.6 lists and describes the important IDSM2 interfaces.
| | |
| --- | --- |
| | The IDSM2 is covered in more detail in Chapter 7, "Cisco IDS Navigation and General Configuration Using the Command-Line Interface." |
Here are the standard IDSM2 highlights:
Performance 600Mbps sensing performance

Dual 1.13GHz processors

Form factor 1 slot and RU
Table 6.6. IDSM2 Interfaces
| Interface | Description |
| --- | --- |
| Port 1 | TCP resets, internal interface on the back plane |
| Port 2 | Command and control (management) interface, internal interface on the back plane |
| Port 7 | Sensing interface, internal interface on the back plane |
| Port 8 | Sensing interface, internal interface on the back plane |
| | |
| --- | --- |
| | You can use the IDSM2 in any slot number above 1 in the Catalyst 6500 series switches. |
| | |
| --- | --- |
| | The IDSM2 can have only two SPAN sessions but unlimited VACLs. However, a Policy Feature Card (PFC) is required to support VACLs. |