To set the primary DNS suffix on a computer running Windows 2000/XP/.NET, open the System Properties window (press <Win>+<Break>, or right click My computer on the Start menu or the desktop, and click Properties). Then, click Properties on the Computer Name tab (in Windows 2000 — Network Identification), click Change, and More. In the pop-up window (Fig. 4.9), enter the DNS name of the domain to which the computer will belong.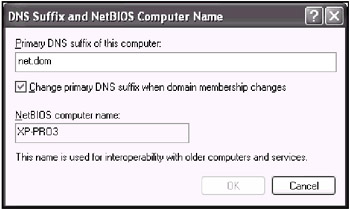 Fig. 4.9: Setting the DNS suffix of the computer
Note

Note that the Change primary DNS suffix when domain membership changes checkbox must be normally set. This is especially important for servers that have to be promoted.

You can manage the primary DNS suffix by using a group policy. See the Primary DNS Suffix policy at the node Computer Configuration | Administrative Templates | Network | DNS Client.