Project Server's notification engine allows you to configure reminders for your users and for your users to configure reminders for themselves, and generates e-mail notices that contain links back to specific functional areas in Project Web Access. In order for it build the URLs correctly, it must have a source for the base URL of the server both on the intranet and on the extranet. The intranet URL is set for the first time from information you provided during installation.
To set your server's address information, select Manage Organization from the Admin menu. Select Features from the submenu, if it isn't already selected (it's the normal default selection, as shown in Figure 9-4). Scroll to the bottom of the page and enter the correct URL information for your configuration. Note the "Allow master projects to be published to Microsoft Project Server" check box on this screen. It's grayed out because master projects haven't been allowed under the "Manage enterprise features" options. Once you set it there, you must also check this box to activate master project publishing in your installation. You'll also notice the features grid on this page, which I cover extensively in Chapter 11.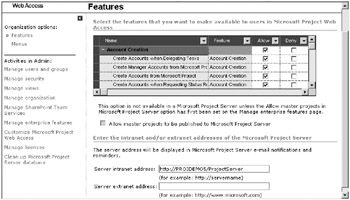 Figure 9-4. Enter your server's URL information.