Changing the ordering and layout of your Project Web Access screens isn't likely to be at the top of your first-time implementation task list. However, it's a useful way to tailor Project Server to your specific needs. Although the tools provided allow you to rename and reorder the existing menus, you may not change the pages that they point to. Figure 9-5 shows the menu customization interface, which you can reach by selecting Menus from the "Manage organization" screen. Add hints for your users by filling in the Custom ToolTip field. This will cause the text you type in to display when a user hovers the mouse pointer over the selection. By default, these aren't set for any menus in Project Server.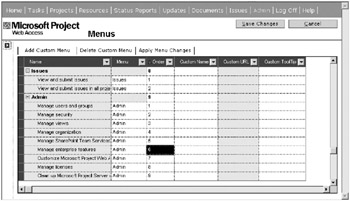 Figure 9-5. Configure the Menus display.
You're much more likely to use this feature to add menu selections than you are to rename and reorder them. Keep in mind that you can't delete, hide, or redirect the standard menus provided in the system. You can define new URLs for custom additions only. You may, however, rename all the menu items in Project Web Access. Be aware that changes you make to the menus won't be visible to you until you close out your browser session and log back on.