People generally prefer a strong sense of community and belonging. This bonding should ultimately improve employee morale and lead to improved performance and productivity in an organization. One of the main applications of knowledge management is online communities of practice. A typical online community allows the sharing of ideas and provides a mechanism to reach out to others for advice. The World Bank, Best Buy, Hallmark, the Federal Aviation Administration, the Defense Acquisition University (Project Management online community), NASA, and other organizations are using online communities and gaining value-added benefits. A typical online community will have a threaded discussion section, an area to post documents and announcements, and an ability to poll community members. The welcome screen of the NASA Goddard Knowledge Management online community, via the Process-Based Mission Assurance Knowledge Management System and intranets.com online community software, is shown in Figure 6.3.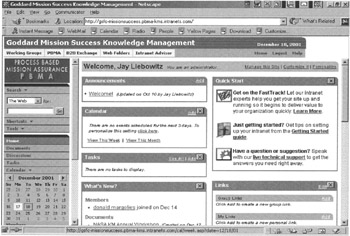 Figure 6.3: Welcome Page of an Online Community.
Organizations may want to use online communities in order to contribute towards being a high-performing organization. For an online community to be successful, a facilitator needs to play an active role in the online community for bringing in new content, stimulating discussions, and keeping the community active and alive! Some people, such as Richard McDermott, coauthor of the book Cultivating Communities of Practice, feel that communities of practice are likely to become as ordinary a part of organizations as teams (http://www.onlinecommunityreport.com/features/mcdermott).
Knowledge management also helps promote people-to-people connections. Through expertise locators that serve as yellow pages of expertise in an organization, individuals can locate appropriate project team members with a complementary set of skills, find individuals in the organization with common interests, and search for individuals with certain skills needed (such as being fluent in Russian). Many companies actively use these expertise locator systems in their firms, and government agencies are trying to use them as well. However, unlike private industry, the population of these expertise locator systems in the public sector is "voluntary" due to privacy laws. NASA is trying to establish an agencywide expertise locator system through the work of the NASA Knowledge Management Team. NASA Goddard Space Flight Center has been developing their myExperts directory, as shown in Figure 6.4.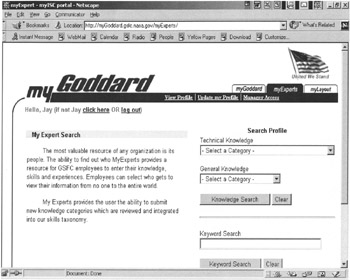 Figure 6.4: MyExperts Expertise Locator.
The hope is that by increasing people connections and the ability to go quickly to someone who may have the necessary knowledge that you need to answer your questions, then employee productivity and performance should also be enhanced. Again, the synergies between knowledge management and performance management are very apparent.
Under the "developing" stage of performance management, OPM's Handbook for Measuring Employee Performance indicates that providing employees with training and developmental opportunities encourages good performance, strengthens job-related skills and competencies, and helps employees keep up with changes in the workplace. Knowledge management, through the use of knowledge sharing forums and creative learning groups, allows for the personalization and transfer of knowledge to take place. Creative learning groups are being used at NASA Goddard Space Flight Center and the U.S. Environmental Protection Agency (the EPA groups are called "creative leadership groups") as a holistic approach to developing the individual, which will then help to transform the organization. Ultimately, these techniques should help in encouraging good performance.
Knowledge management also plays a role in competency and change management, the other two pillars of a human capital strategy. These areas will be discussed in the next two chapters.