The Evolution calendar makes it easy for you to manage your appointments and meetings. Days that hold appointments appear in bold on the month calendars shown in the Calendar pane. You can easily move an appointment or meeting to a new time and date. Appointments can also be edited as needed. You can also respond to meeting requests that will place a new meeting appointment on your calendar when you accept a meeting invitation.

Select Calendars to View
In the Calendar view, select or deselect calendars in the Calendar list as needed (select or deselect the appropriate check boxes). Appointments and meetings only show on the current day for the calendars currently selected.

Open Existing Appointment
Double-click an existing appointment on the currently selected day. The appointment's dialog box opens.

Edit Appointment
Edit the appointment as needed (including date and time) and then click OK to close the appointment.
Tip
You can move appointments from one of your calendars to any of your other calendars. Right-click an appointment and select Move to Calendar. The Select Destination dialog box opens. Select the calendar that will serve as the destination for the appointment and then click OK. Moving an appointment to a different calendar does not change the time or date of the appointment. It does change the color coding of the appointment based on the calendar that served as the destination.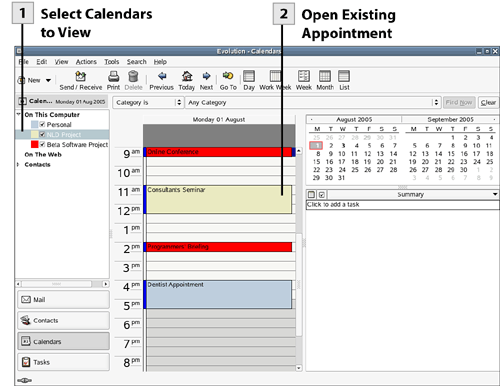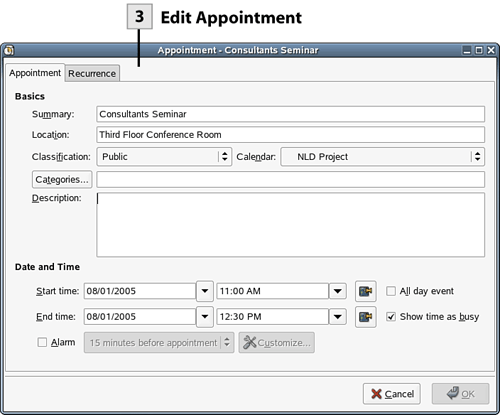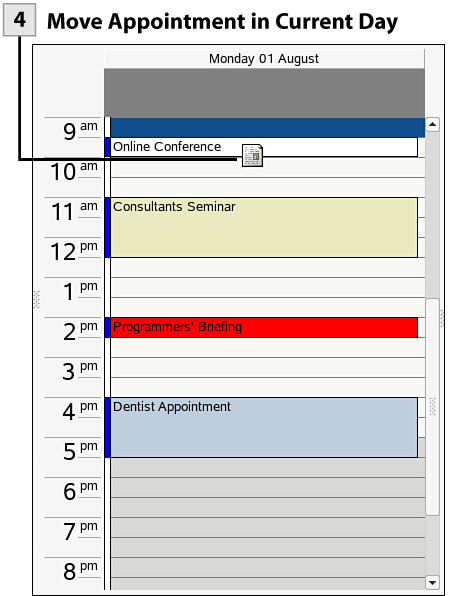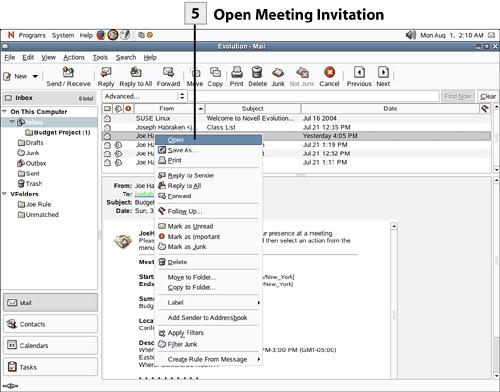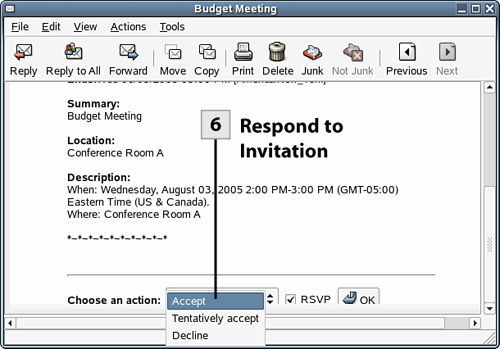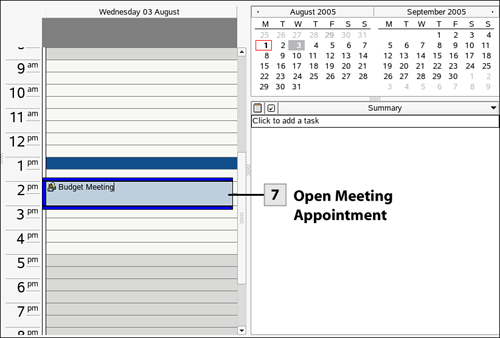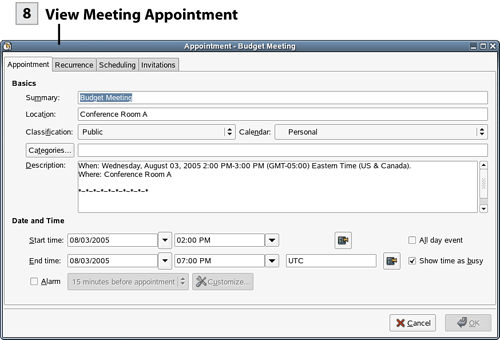 Move Appointment in Current Day
To move an appointment on the current day drag the appointment to a new time.

Open Meeting Invitation
You must accept or reject meeting invitations that you receive. In your Inbox open a meeting invitation; right-click on the invitation message and select Open or double-click on the message.

Respond to Invitation
Scroll to the bottom of the invitation message. Select the Choose an Action drop-down list and then select Accept, Tentatively Accept, or Decline. A response message is sent to the originator of the meeting invitation.

Open Meeting Appointment
When you accept an invitation to a meeting, a new appointment is placed on your calendar for the meeting. To open a meeting appointment, double-click the appointment.

View Meeting Appointment
The meeting appointment opens. View the appointment for location and other information related to the meeting. After you have finished reading the information, close the appointment dialog.