Before You Begin
81 Configure an Email Client
The first time you start Evolution you are walked through the process of configuring the settings for your email account. Evolution can serve as the email client for both corporate email accounts and Internet-only email accounts and can be the client for multiple email accounts.
Because your first email account is configured during the initial setup of Evolution (the first time you start the software), this task looks at adding additional email accounts (no matter the type of account). You can easily add a new email account at any time on an as-needed basis.

Start Evolution
Select Programs, Novell Evolution from the menu. The Evolution window opens on the desktop.
Tip
You can also start Evolution by selecting the Evolution icon on the desktop's top panel.

Open Evolution Settings Dialog
To add an email account to the Evolution configuration, select Tools, Settings. The Evolution Settings dialog box opens.

Open Evolution Account Assistant
In the Evolution Settings dialog box, make sure that the Mail Accounts icon is selected and then select Add. The Evolution Account Assistant opens. Select Forward to bypass the introductory screen.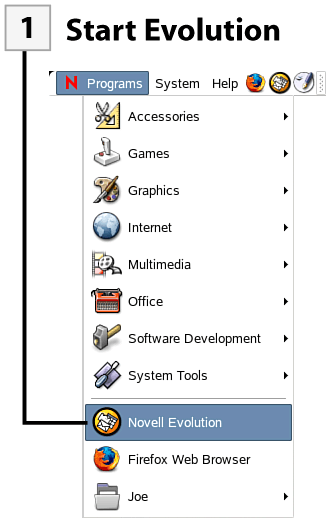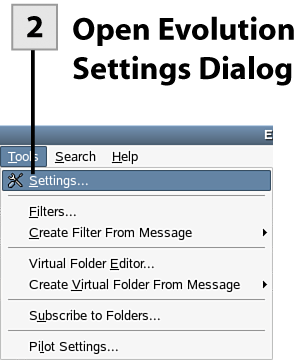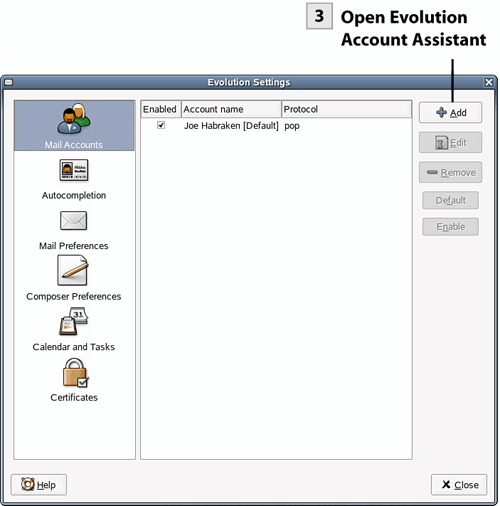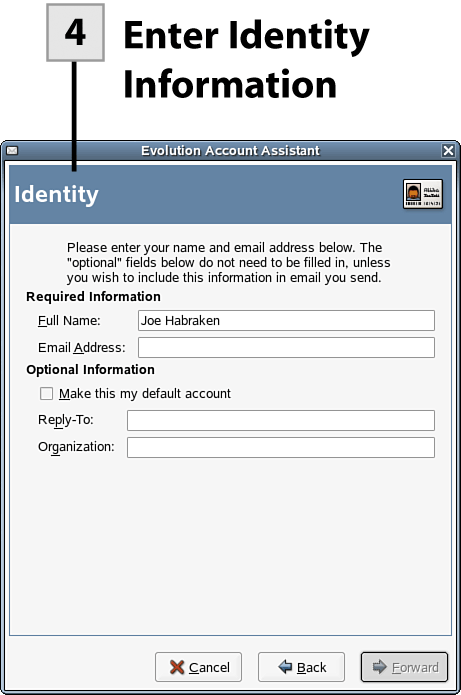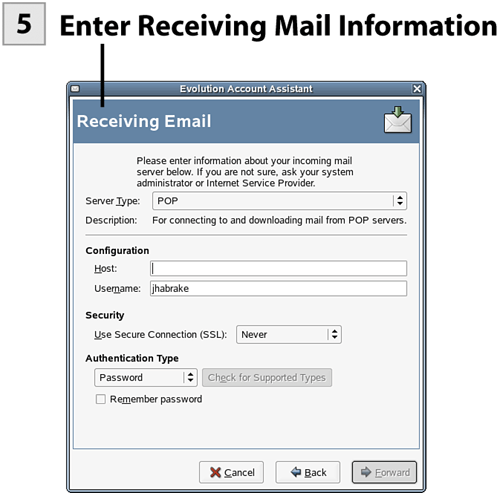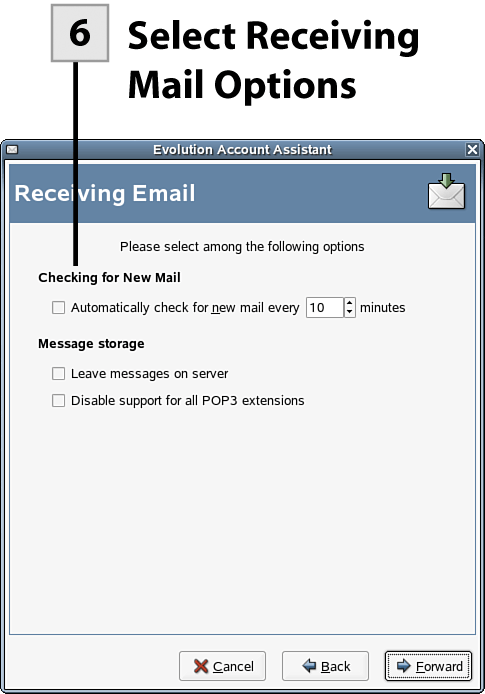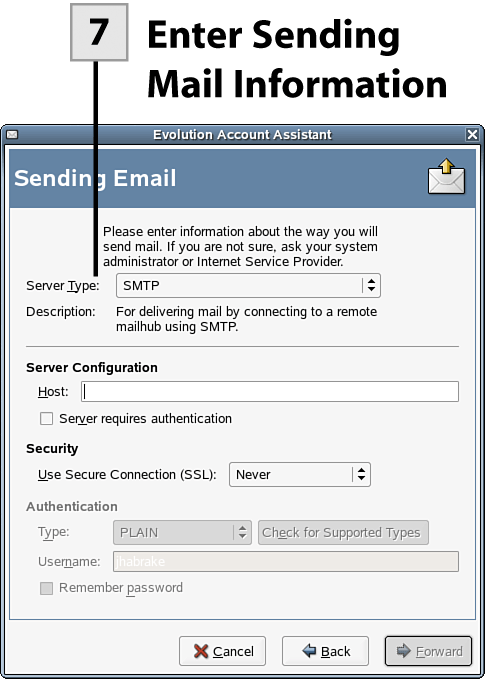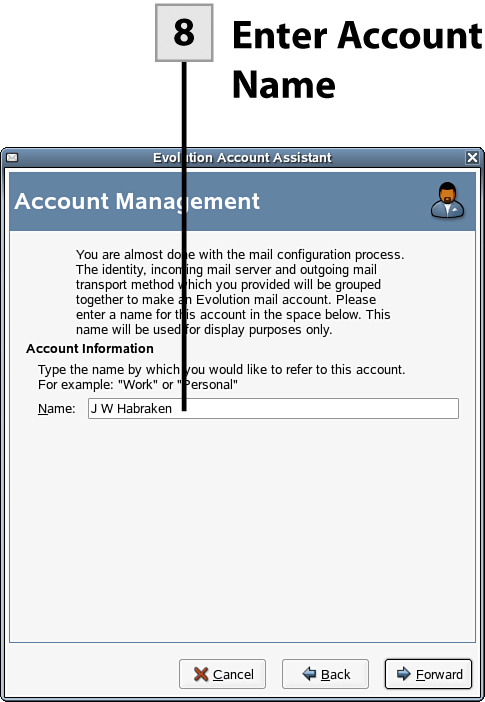 Enter Identity Information
Enter your name and email account on the Identity screen. If the account will be the default account, select the Make This My Default Account check box. You can also enter optional text such as reply to and organizational information (which appears on all sent emails). Select Forward to continue.

Enter Receiving Mail Information
Select the Server Type drop-down box and select the type of server that you use to receive email. You also need to enter the hostname for the server (such as pop-server.mail.company.com or variation for a pop mail server) in the Host box. Type your username in the Username box.

Select Receiving Mail Options
On the next screen select the Automatically Check for New Mail check box if you want to have Evolution periodically check for new mail. Set the time frame for the automatic checks and then select Forward to continue.

Enter Sending Mail Information
On the next screen you enter information related to sending mail. Select the Server Type drop-down list to select the server type for sending mail. In the Host box type the name of the server. After entering the information, select Forward to continue.

Enter Account Name
On the next screen enter the name that you want to use to refer to this account. Type the name in the Name box and then select Forward to continue. The final Assistant screen appears; select Apply. The account is added to your Evolution configuration.