Sas Jacobs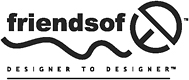 an Apress company

2006 by Sas Jacobs
All rights reserved. No part of this work may be reproduced or transmitted in any form or by any means, electronic or mechanical, including photocopying, recording, or by any information storage or retrieval system, without the prior written permission of the copyright owner and the publisher.
ISBN (pbk): 1590595432

Distributed to the book trade worldwide by Springer-Verlag New York, Inc., 233 Spring Street, 6th Floor, New York, NY 10013.
Phone 1-800-SPRINGER, fax 201-348-4505, e-mail orders-ny@springer-sbm.com, or visit www.springeronline.com.
For information on translations, please contact Apress directly at 2560 Ninth Street, Suite 219, Berkeley, CA 94710.
Phone 510-549-5930, fax 510-549-5939, e-mail info @apress.com, or visit www.apress.com.
The information in this book is distributed on an as is basis, without warranty. Although every precaution has been taken in the preparation of this work, neither the author(s) nor Apress shall have any liability to any person or entity with respect to any loss or damage caused or alleged to be caused directly or indirectly by the information contained in this work.
The source code for this book is freely available to readers at www.friendsofed.com in the Source Code section.
Lead Editor

Chris Mills

Technical Reviewer

Kevin Ruse

Editorial Board

Steve Anglin, Dan Appleman

Ewan Buckingham, Gary Cornell

Tony Davis, Jason Gilmore

Jonathan Hassell, Chris Mills

Dominic Shakeshaft, Jim Sumser

Associate Publisher

Grace Wong

Project Manager

Pat Christenson

Copy Edit Manager

Nicole LeClerc

Copy Editor

Liz Welch

Assistant Production Director

Kari Brooks-Copony

Production Editor

Kelly Winquist

Compositor

Katy Freer

Proofreader

Lori Bring

Indexer

Broccoli Information Management

Artist

Katy Freer

Cover Designers

Corn van Dooren, Kurt Krames

Manufacturing Director

Tom Debolski
Dedication
For my parents, David and Sherry-Anne, and my sister, Lucy.
Thanks for all your support. I feel lucky to have been born into
such a terrific family.
About the Author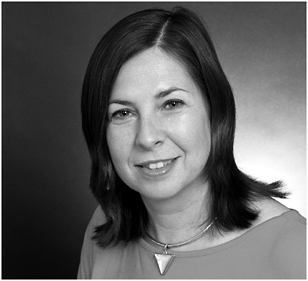 Sas Jacobs is a web developer who loves working with Flash. She set up her business, Anything Is Possible, in 1994, working in the areas of web development, IT training, and technical writing. The business works with large and small clients building web applications with ASP.NET, Flash, XML, and databases.
Sas has spoken at such conferences as Flash Forward, MXDU, and FlashKit on topics relating to XML and dynamic content in Flash.
In her spare time, Sas is passionate about traveling, photography, running, and enjoying life. One of her most fervent wishes is that Flash will take over the Web!
About the Technical Reviewer
Kevin Ruse (San Jose, California) is an enthusiastic instructor who has taught at the University of California Extension Program in Cupertino, as well as DeAnza Community College. He currently provides training to Fortune 500 companies throughout the United States. He has over 20 years of experience in the graphic design and production industry, from concept to finished product. Kevin is the author of XML for Web Designers Using Macromedia Studio MX 2004 (Charles River Media, 2004) and Web Standards Design Guide (Charles River Media, 2005).
About the Cover Image
Corn van Dooren designed the front cover image for this book. Having been given a brief by friends of ED to create a new design for the Foundation series, he was inspired to create this new setup combining technology and organic forms.
With a colorful background as an avid cartoonist, Corn discovered the infinite world of multimedia at the age of 17a journey of discovery that hasnt stopped since. His mantra has always been The only limit to multimedia is the imagination , a mantra that is keeping him moving forward constantly.
After enjoying success after success over the past yearsworking for many international clients, as well as featuring in multimedia magazines, testing software, and working on many other friends of ED booksCorn decided it was time to take another step in his career by launching his own company, Project 79 , in March 2005.
You can see more of Corn's work and contact him through www.cornevandooren.com or www.project79.com.
If you like his work, be sure to check out his chapter in New Masters of Photoshop: Volume 2 , also by friends of ED (ISBN 1590593154).
Acknowledgements
I just want to say a big thank you to the people who helped in putting together this book. First, thanks to Chris Mills at friends of ED for his guidance and humor. Id also like to thank Kevin Ruse for some great suggestions during his technical reviews. Thank you to my copy editor, Liz Welch, for her accuracy and amazing knowledge of the English language. Finally, thanks to Pat Christenson, who oversaw the whole project and made things very easy for me as a first-time authorjust dont mention Chapter 4 to her!