Working with the Layers Palette
You can use the Layers palette to completely control layers. The Layers palette provides a visual representation of your layers by displaying icons that represent each layer.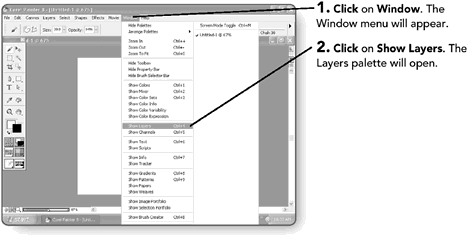 Creating Layers
It's a good idea to create a new layer every time you are working with a new element of your drawing. For example, if I were creating a picture of a landscape, I might have one layer for the sky, one layer for the clouds, one layer for the grass, and so on. Some functions in Painter automatically create new layers for you, such as when you type new text, paint with a liquid ink or water color , or create certain shapes . It's always a good idea to name your layers to help you manage them.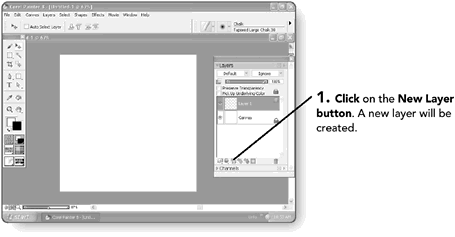 NOTE
Alternatively, you can create a new water color layer or liquid ink layer if you are planning to use one of those brushes.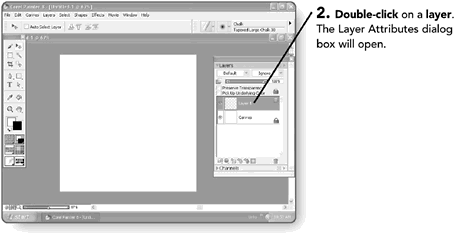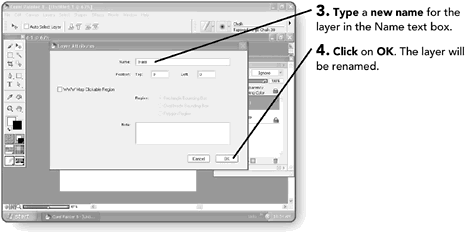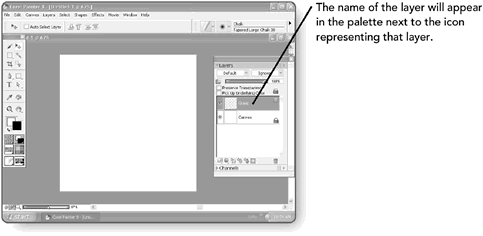 Deleting Layers
If you no longer need a layer, you can remove it with the click of a button. Keep in mind that when you delete a layer, all contents of that layer will also be deleted.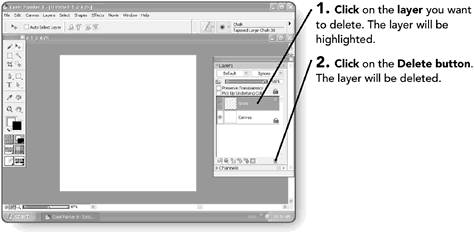 Moving Layers
Layers are represented in the Layers palette in the order in which they appear in your drawing. Changing the order of layers is simply a matter of clicking and dragging.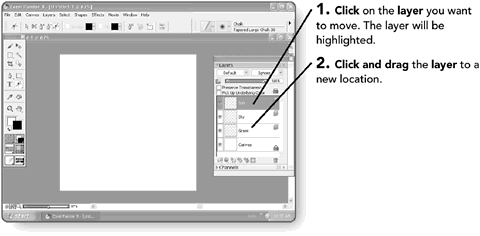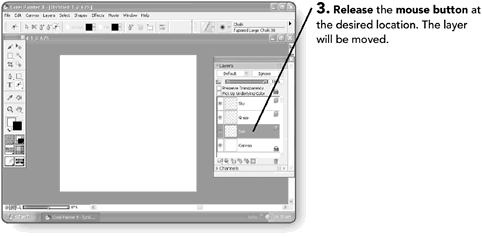 Managing Layers
Each layer contains several features to help you manage your documents. You can hide certain layers when you want them out of your way, and you can lock layers to prevent them from being edited.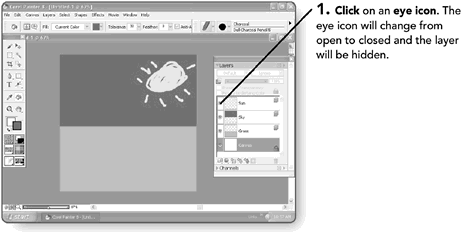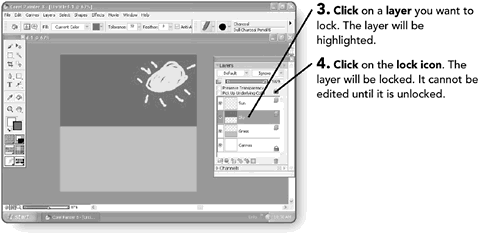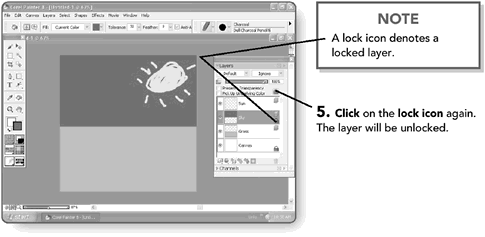 Blending Layers
Rather than just having layers lay flat on top of each other, you can change the way layers react to one another. By changing the layers' composite method and depth, you can create some interesting effects by essentially blending layers based on different criteria.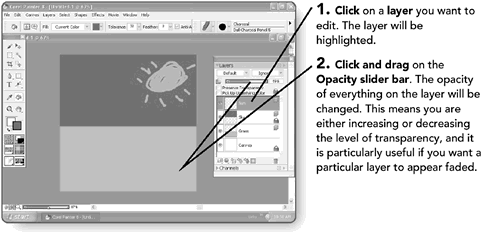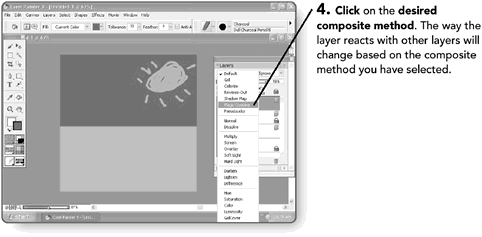 NOTE
It's a good idea to experiment with different methods to see how they affect your layer.