Customizing the User Interface
Are you one of those neat freaks who needs a completely tidy environment while working? Or are you one of those people whose desk is a mountain of paper, pens, erasers , cups, plates, forks, and so on? No matter how you prefer to work, Painter has the flexibility to meet your particular tastes. Some people love to have palettes everywhere on their screen, but others prefer a cleaner environment. Either way, the user interface is completely customizable.
Moving Screen Elements
You can move or reposition different parts of the screen to fit your particular tastes.
Moving Toolbars
You can move the two main toolbars (the Property bar and the Brush Selection bar) in the same way.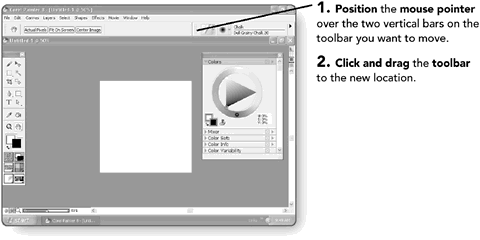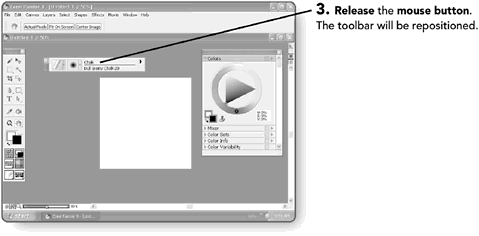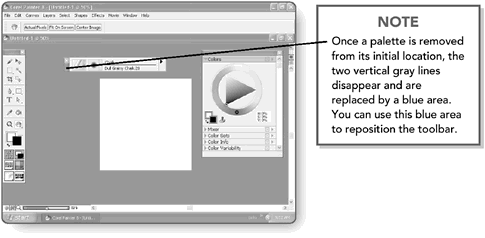 Moving Palettes
Moving palettes around the screen is as simple as clicking and dragging them to their new locations.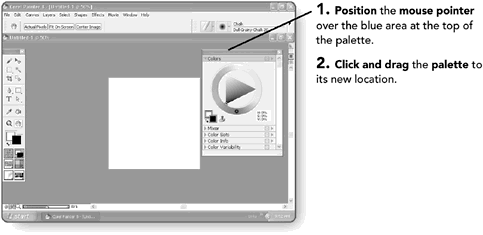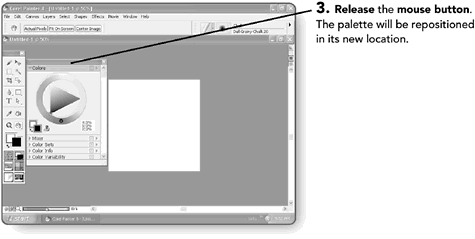 Customizing Palettes
Imagine becoming a computer programmer in just minutes, without ever having to study, attend classes, or work on assignments. Painter gives you that ability by allowing you to create your own custom palettes with just a few clicks of the mouse button. Even though palettes are grouped into certain logical functions, you might want to rearrange or create your own groups to better suit your tastes.