There are two methods for creating your own paper in Painter. One method involves creating a paper texture by adjusting certain properties. The other method allows you to capture part of an image you have created and make a paper texture from that capture.
Making Paper by Adjusting Properties
Using the Papers palette, you can adjust certain settings to create your own paper.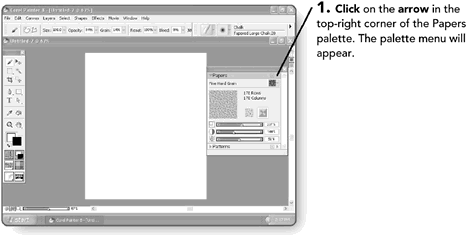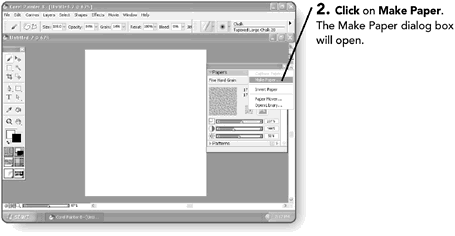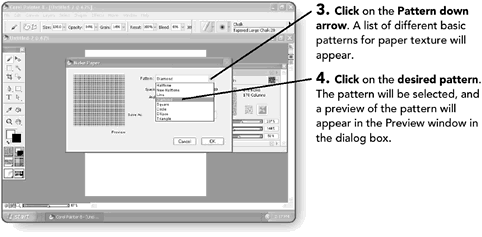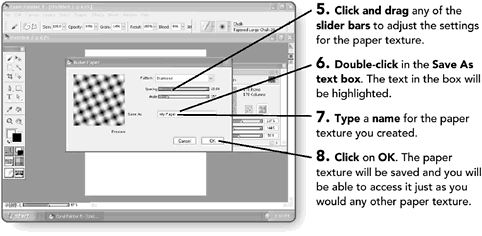 Capturing Paper
You can create your own paper out of all or part of an image with which you are working. You simply have to define the area that you want for your paper texture and then capture it using the Papers palette.