A frequent effect that does not see much play is the Minimax effect. This effect is really a portal to accessing a Minimium and Maximum command or a combination of the two. The official purpose of the effect is to expand light or dark pixels, often to improve mattes. With that said, After Effects pros routinely use tools in unconventional ways.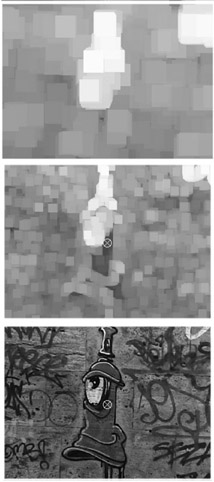 Highlight the layer where you'd like to apply the effect.

Choose Effect>Channel>Minimax.

You can choose from four methods :

Minimum: Dark areas are expanded.

Maximum: Light areas are expanded.

Minimum Then Maximum: Dark areas are more affected initially.

Maximum Then Minimum: Light areas are more affected initially.

Keyframe the amount of the effect. A starting value of 300 "500 is usually sufficient.

The effect generally works best on color channels.

Experiment with the direction menu as well.
The generated effect creates a nice digital stream or pixelization effect.