The Radial Blur Filter offers several possibilities for interesting transitions, especially on text and logos. The filter is very render- intensive however, so we usually leave the anti- aliasing set to low and apply it for only a short time.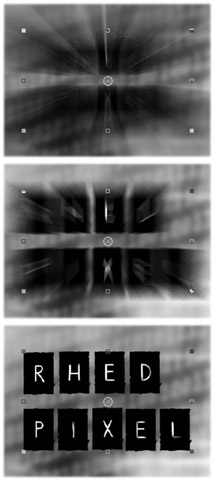 Highlight the layer where you'd like to apply the effect.

Choose Effect>Blur>Radial Blur.

There are two methods to choose from, Radial and Zoom. Most often, we use Zoom.

Keyframe the amount of blur. If you use the slider in the effect window, you can only achieve a blur radius of 118. If you adjust the blur in the timeline, a radius of 1000 is possible.

For a transition, start with a high value, and end at 0. You can also add a small opacity fade into the layer to make the transition smoother.

To improve the effect, try animating the center point of the effect.