Once you've imported files from a 3D program and added them to your comp, you can access their 3D data by applying AE's 3D Channel Effects.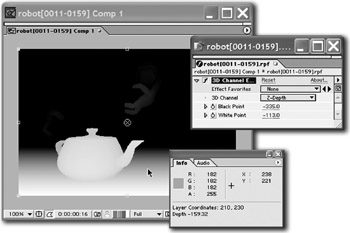 Before applying these effects, make sure you open the Info Palette (Window>Info).
Then, after applying a 3D Channel effect, click any pixel in the image to see its 3D data displayed in the Info Palette.