A good portfolio is a personal statement about a designer, photographer, or artist. As such, there is no one-size-fits-all approach that will work for each individual. The best advice is to look at samples of other people's portfolios. Many schools (especially art schools) will have student shows where graduating students show their work. Other colleges may have a job fair. If you are in school, start attending these events as soon as possible. For those who've already graduated, you can find a wealth of online portfolios on the Internet. The key step here is to start looking well before you need a portfolio so you can create one you like.
What Is a Portfolio?
A portfolio is a collection of your work samples that can be shown to prospective employers or clients. It should represent the diversity of talent and skills of the person behind it, but not try to show everything. Most folks need their portfolio in at least two mediums. For example, a photographer might have a traditional flat book with glossy prints, but may also want a Web site for an online presence and a DVD to leave copies of his work behind. Be sure to consider all of the scenarios in which you'll need to present your work to those who want to hire you.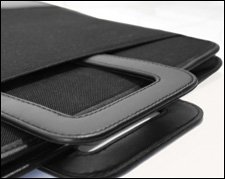 JOSUE CERVANTES/ISTOCKPHOTO
What Goes into a Portfolio?
You want to show your versatility with your portfolio. Even if you only work on certain types of projects at your current job, be sure you have variety. For example, you might work for a manufacturing company, but don't only fill your portfolio with manufacturing-related work samples. Students in particular tend to put too much of their personal interests into a portfolio (most employers do not care about superheroes, street racing, or animésorry to disappoint).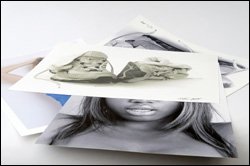 THOMAS BROSTROM/ISTOCKPHOTO
What you want are several samples of work, ideally done for real-world clients. You may think it's impossible for a student to land "real" clients, but it is not. Oftentimes charities, religious groups, or local nonprofit organizations could use help with the design of their materials. You could offer to do the design work for free in exchange for 25 copies of the completed piece (always get extra) and a letter of recommendation for your portfolio. The other place to turn is internships (or even externships). Be willing to work for little (or no) money to get some real-world experience. This will significantly increase the perceived value of your portfolio.
What Stays Out of a Portfolio?
There is such a thing as too much. While you want variety, you don't want your portfolio to be thicker than the latest phone book. It is important to screen out the less-than-stellar examples from your portfolio. This can be accomplished through peer review or professional insight. Ask friends or colleagues to look at your work samples. Ask them to pick their favorites and least favorites. Repeat this with a few people, and the inferior samples will quickly be identified.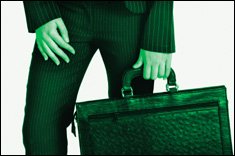 LUBA NEL/ISTOCKPHOTO
It's also a bad idea to fill a portfolio with spec projects. Unless you happen to work for a particular agency, no one wants to see your "spec" iPod ad. Fake projects scream a lack of experience. It is far better to have projects where you played a significant role in the execution (including concept, writing, photography, layout, etc.). Simply imitating others will not get you a job.
How Do I Present My Portfolio?
How you present your portfolio is mostly up to you, but certain job markets or industries may have traditions that you should respect. There are several ways to present a portfolio, including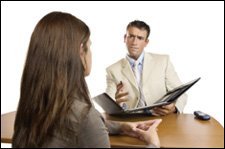 LUBA NEL/ISTOCKPHOTO
Traditional flat book with work samples mounted on pages.

Web site with work samples and contact information. This method is ideal for designers who create in multiple mediums.

Coffee table books, which can be created and printed from within Photoshop.

DVD portfolios, which allow potential clients to explore the work on their own. Plus, work samples are only at screen resolution, which allays fears about leaving work samples behind.

Speaker presentations using tools like PowerPoint or Keynote. A slide show is an excellent way to personally present your work.

E-book or electronic book, which allows you to create a flat book and save it as a PDF, which is great for email delivery.
You may choose to create several of these portfolio types. We'll explore helpful Photoshop techniques for getting the job done.
How Often Should I Update My Portfolio?
Unfortunately, you're never done developing your portfolio. No job is 100% secure. You always need to be ready for that next interview. With that said, it's not a good idea to work on your portfolio at work. Be sure to update your portfolio a minimum of every 6 months. Certain mediums (like a slide show) are even easier to update and you should always be ready to show them.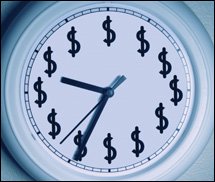 ROBERT KYLLO/ISTOCKPHOTO
Always save copies of your latest work and try to get printed or manufactured copies as well. Students should archive all of their work to disc, so they can update the best pieces and bring them together for the portfolio. Also, do not carry all of your work samples with you; rather, create a hard media archive, such as a binder of CDs or DVDs. Do not rely on a single hard drive, which can crash or get lost or stolen.
Professionals need to actively collect work samples as well. If you are working on a job, be sure to look at your employee handbook about work samples. Some jobs require you to get permission before keeping work samples. Additionally, be sure to credit the company that you did the work for when building a portfolio.