[Previous] [Next]
By default, Windows 2000 uses personalized menus for the Start menu and its offshoots. This just means that Windows 2000 keeps track of how often you access items on the menu and places the most frequently used items at the top. Figure A.1 shows a personalized Programs menu. Click the double arrowheads at the bottom of the menu to see the rest of the menu items—or just rest the mouse pointer on the double arrowheads for a few seconds.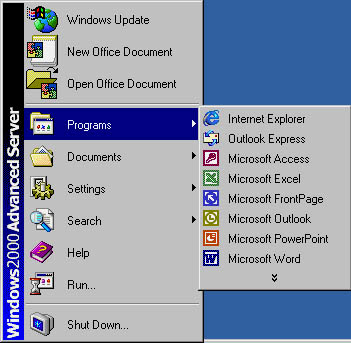 Figure A-1. A personalized menu.
To return to menus where all items are shown, right-click the taskbar and choose Properties. Clear the box for personalized menus and click OK.