Welcome to Reason 3.0, a complete "virtual studio" that has all the devices and music gizmos of a $10,000$20,000 facilityand lives in the tiny space of your computer's hard drive (Figure 1.1).
Figure 1.1. Reason's Rack is designed to look, feel, and sound like real studio hardware.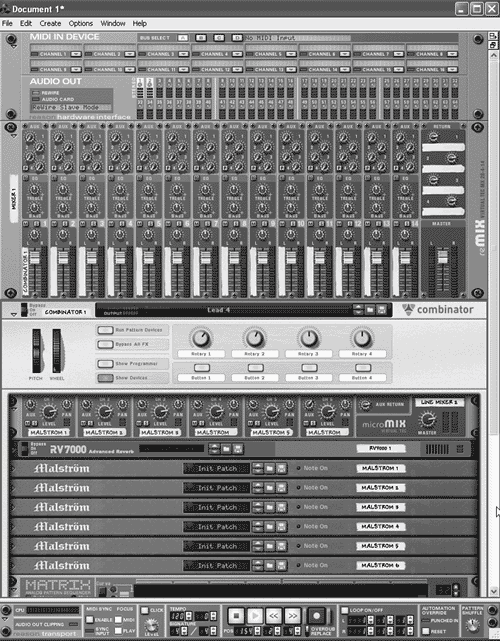 For half the price of a typical synthesizer, you get a sound library, samplers, drum machines, synthesizers, mixing boards that never run out of channels, and a complete set of effects processors, including mastering tools. To top it off, Reason is expandable as long as you've got computer processing power to spare.