---
Portals provide a personalized single point of access to applications, content, people and processes through a Web interface. They also provide underlying services for these applications, such as security, search, collaboration and workflow.
This IBM® Redbook is intended to help IT architects, IT specialists, security architects, and security administrators understand and implement a secure portal. It outlines an installation approach that can be used to build a secure system for WebSphere® Portal Server (WPS) and Tivoli® Access Manager (TAM) integration. The installation process described in this redbook is specifically targeted at a demonstration or proof-of-concept system, and as such, takes a few shortcuts (for example, it uses IBM Cloudscape™ as a Portal database, runs outside of a DMZ, and assumes a single Windows® system) that would not be applicable to a production system. However, the integration steps can be readily mapped to other environments and modified for a production environment. The focus of this redbook is on the security aspect of Portal's single access point with centralized authentication and authorization. Other aspects of security, such as auditing, firewalls, and DMZs, are not within the scope of this redbook.
This redbook will cover the following topics:
Introduction of portal security and security access management concepts.

Discussion of the products used in the secure portal, WebSphere Portal Server V5.0.1 and Tivoli Access Manager V4.1.

Discussion of functional and non-functional requirements and design with business/technical use cases.

Design guidelines and technology choices.

Steps necessary to install and configure the secure portal environment.

Illustration of a sample portal application
The team that wrote this redbook
This redbook was produced by a team of specialists from around the world working at the International Technical Support Organization, Raleigh Center.
Michele Galic is an IT Specialist at the International Technical Support Organization, Raleigh Center. Her focus is on the WebSphere family of products and Patterns for e-business. She has 13 years of experience in the IT field. She holds a degree in Information Systems. Before joining the ITSO, Michele was a Senior IT Specialist in IBM Global Services in the Northeast, specializing in the WebSphere field.
Alison Halliday is an IT Architect from IBM Global Services, Sweden. She primarily works in the application architecture, design and development of e-business and Enterprise Java™ solutions. Alison has seven years of experience in the industry and holds a Master of Sciences degree (Computer Science) from Queen's University, Belfast, North Ireland. Her areas of expertise include the WebSphere family of products, J2EE and Java.
Andrew Hatzikyriacos is an IT Architect in South Africa. He has worked at IBM for five years and is currently with IBM Global Services - Strategic Outsourcing. Andrew has a Bacheloe of Sciences Honours degree from the University of the Witwatersrand, Johannesburg, South Africa and has 12 years of experience in the IT field. His areas of expertise include Tivoli Enterprise Systems Management and Security Management.
Maria Munaro is an IT Specialist with IBM Venezuela. She joined Lotus® four years ago as a Senior Consultant for the Consulting Division in Venezuela. Currently, Maria works as a WebSphere Technical Specialist in the Software Group. She is both an IBM MQSeries® Certified Specialist and a Lotus Domino® CLP. Before joining Lotus, Maria worked for two years for a Lotus Business Partner based in Argentina. Her most recent projects have been with MQSeries and WebSphere Portal Server.
Sailaja Parepalli is a Software Consultant at Miraclesoftware systems, Inc., MI. She has six years of experience in software analysis, design and development. Her software industry experience includes Business Analysis and Object Modeling using UML and application, Web and portal development using Java/J2EE and the WebSphere family of products.
David Yang is a staff software engineer in the Solution Test team of the WebSphere Platform System House organization, located in Research Triangle Park, North Carolina. He has worked with IBM in a variety of development and test roles and his areas of expertise include Java, Linux, WebSphere, security, and TCP/IP.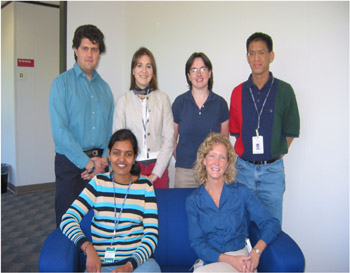 Figure 1: A Secure Portal residency team
Thanks to the following people for their contributions to this project:
Margaret Ticknor
International Technical Support Organization, Raleigh Center
Gianluca Gargaro
IBM Italy
Helen Rehn
IBM US
Tinny Ng
IBM Toronto
Paul Kelsey
IBM US
Marshall Lamb
IBM US
Don Jones
IBM US
Greg Gasper
IBM US
Steven Pritko
IBM US
Bob Delima
IBM US
Mike Starkey
IBM Toronto
Thomas Hurek
IBM Germany
Joachim Loffel
IBM Germany
---